Navy's second-in-command forced to resign amid corruption scandal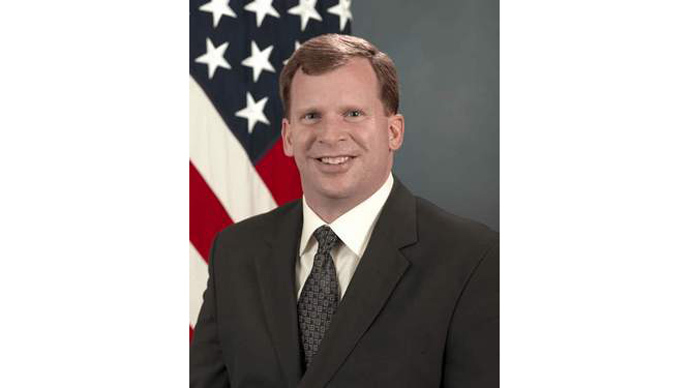 The US Navy has forced the second-highest ranked civilian official to resign as a result of a growing investigation into an alleged contracting conspiracy, which revealed sexual misconduct with a subordinate officer.
Robert C. Martinage, who was acting undersecretary of the Navy, was asked to step down by Navy Secretary Ray Mabus "following a loss of confidence in [his] abilities to effectively perform his duties." The Navy announced the news Wednesday in an official statement.
At least three senior intelligence officials who reported to Martinage are currently under investigation for their part in purchasing firearm silencers from a California mechanic named Mark S. Landersman, who is related to one of the three intelligence officials. Landersman is accused of charging the Navy $1.6 million for the silencers, while court records indicate the pieces cost a mere $8,000 to manufacture. The weapons parts were intended for Navy SEAL Team 6, the military squad which ultimately killed Al-Qaeda leader Osama bin Laden during a raid of his compound in Abbottabad, Pakistan in 2011.
Sources told DefenseNews.com that Martinage is not thought to have committed any crimes but may have approved the deal with the contractor. He was asked to resign because, while investigating any role Martinage may have had in the deal, officials discovered that he had been engaged in an extramarital affair with a subordinate female officer. The US Uniform Code of Military Justice prohibits members of the service from having extramarital sex.
The Navy undersecretary reports directly to the Secretary of the Navy, a civilian position that oversees the entire branch of the military service.
Martinage – who's usual position was as Navy undersecretary for plans, policy, oversight and integration - had been serving as interim undersecretary after his predecessor Robert Work resigned in May to work at a Washington think tank.
Jo Ann Rooney was due to be confirmed as the new undersecretary before October, when Senator Kirsten Gillibrand (D-NY) put a hold on Rooney's nomination over her position that military sexual assault prosecutions should not leave the military chain of command. Tom Hicks, an acting deputy undersecretary, will assume the position until Rooney is confirmed, the Navy said.
Prosecutors investigating Martinage's involvement in the contracting scheme have kept much of the evidence secret, although at a rare public hearing last week Lee M. Hall, one of the three suspected intelligence officials, said Martinage did indeed give his verbal approval for the purchase of the silencers.
Attorneys told the Washington Post they have interviewed Martinage about his role in the scheme but refused to disclose what – if any - information he revealed.
Leonie Brinkmea, the judge presiding over the case, implied that the government is charging Mark Landersman, the mechanic, so it will then be easier to implicate the Navy officials.
"The case just gets murkier and murkier," he said Friday.
You can share this story on social media: