Bribed with cash, prostitutes: Navy officers arrested in massive contractor fraud scheme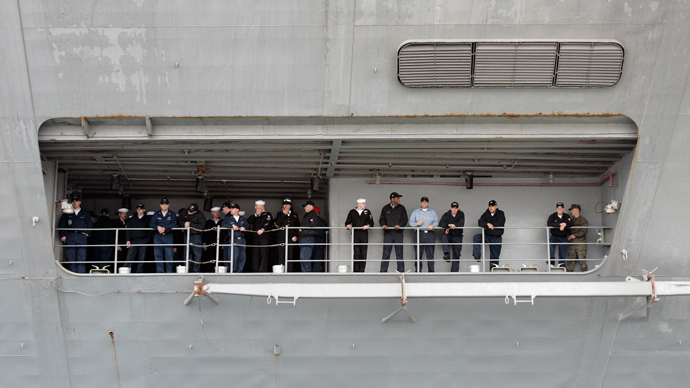 Two senior Naval officers have been arrested in what is being billed as the worst scandal to hit the US Navy in years.
The officers – US Navy Commander Michael Vannak Khem Misiewicz and Naval Criminal Investigative Service (NCIS) Supervisory Special Agent John Bertrand Beliveau II – are accused of accepting bribes from the CEO of Singapore-based Glenn Defense Marine Asia Ltd. in exchange for preferential treatment regarding contracts, as well as for tipping the company off to federal fraud investigations.  
The CEO of Glenn Defense Marine, Leonard Glenn Francis, was arrested last month in San Diego, CA along with another company official after federal investigators set up a sham meeting with Navy officials.
According to federal prosecutors, Misiewicz directed Navy ships to certain ports where Glenn Defense Marine could overcharge the Navy for maintenance services. CBS News reported that maintenance for one ship, the aircraft carrier Stennis, cost the Navy $2.7 million, which is about double the average price charged by other ports.
Since 2011, Glenn Defense Marine has been awarded more than $200 million Navy contracts. The company has been working with the Navy for more than two decades.
In exchange for informing Glenn Marine of the Navy's movements, Misiewicz was reportedly gifted with all-expense paid trips for him and his family, prostitutes, cash, luxury hotel rooms, and tickets to shows such as "The Lion King" and Lady Gaga concerts.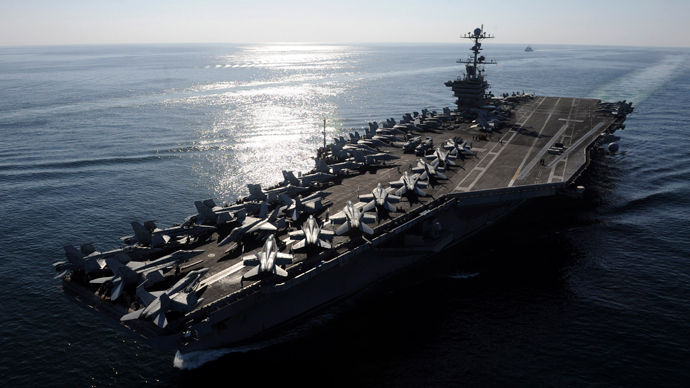 Beliveau, meanwhile, is accused of downloading confidential reports of the NCIS' investigations into Glenn Marine and using them to tip off Francis and his colleagues. He stands accused of accepting paid travel, prostitutes, and money in return for the information. That one of the NCIS' own investigators is being charged with bribery is especially concerning for the department.
"That's, of course, troubling," Jordan Tama, a specialist in national security issues at American University, told CBS. "And it just underscores that even the people who do investigations in the Navy and elsewhere in the federal government themselves need to be monitored."
A third Naval officer – Captain Daniel Dusek – was also implicated in the bribery scandal, and has been relieved of his duties. He has yet to be charged with any wrongdoing.
"Allegations of bribery and kickbacks involving naval officers, contracting personnel and NCIS agents are unheard of," retired Adm. Gary Roughead, a former chief of naval operations who is now a fellow at the Hoover Institution at Stanford University, said to the Post.
The Navy is not commenting on the situation yet, as the investigation is ongoing. Even more officials are expected to be involved in the case going forward.

You can share this story on social media: