NATO crimes go unpunished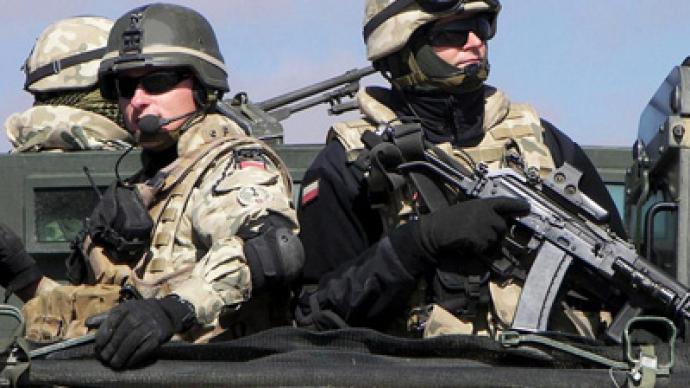 Seven Polish NATO soldiers accused of war crimes in the Afghan village of Nangar Khel in August 2007 have been acquitted by a court in Warsaw on the grounds there was not enough evidence.
Many in Afghanistan and others observing NATO criminal charges argue murders of civilians often go unpunished. Increases in civilian deaths recently inspired Afghan President Hamid Karzai to demand NATO cease all air attacks on homes or face consequence. The US mission in Afghanistan was said to be one of bringing freedom and democracy to the Afghan People, but the Afghan President, government and its people seem powerless to stop or punish wrong doings within their own nation. Many question where that freedom and democracy is, given the authoritarian dominance of NATO forces.What happened to sovereignty?Canadian blogger Dave Markland, editor of the StopWarBlog which focuses on NATO in Afghanistan said accidents happen, but facts must come out and if necessary, justice must be served. "The case is still open to appeal in Poland," he noted. The court found that the lack of evidence made it impossible to rule on the case. The facts from both sides were murky, Markland explained. NATO should have mounted an investigation, but never did. This has left many questions unanswered. "It's a mystery," he said, explaining that much of the evidence is disputed, while other rumored pieces evidence was never admitted. "Since it's a military court, tt seems that a lot of their evidence won't be made public and hasn't been made public," Markland said. The situation in Afghanistan has moved away from democracy building to occupation, as NATO cracks down on the Afghan government by superimposing their will on the Afghan people and ignoring the Afghan president. "The cycle of killing has now been going on for some 30 years," he added.
You can share this story on social media: