Schoolgirl banned from playing basketball for speaking Native American language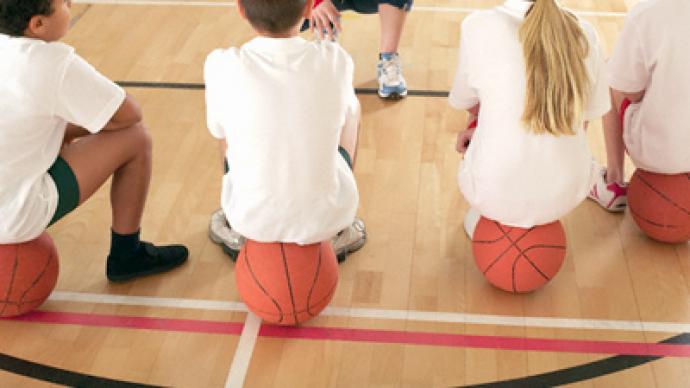 And what did we learn today, class? At Sacred Heart Catholic School in Shawano, Wisconsin, a recent lesson plan revealed to students that saying "I love you" in one's native tongue is something worthy of disciplinary action.
A seventh grade student at the private northeastern Wisconsin school learned that lesson the hard way recently after educators decided to boot 12 year old Miranda Washinawatok from the basketball team for saying a few phrases in the language used by the Menominee Tribe of Indians.
The Menominee are a nation of Native Americans that total around 8,700 in the state of Wisconsin. Never mind the fact that the Menominee have been in the area for over 1,000 years, though. In America, you speak English. Unless, apparently, you don't want to play school sports.
After her teacher complained that Washinawatok had spoken a few phrases in her tribe's language, the student says the educator became pretty agitated.
"She sort of threw her hands down on her desk and said, 'Don't be talking like that. How would you like it if I started talking Polish?'" Miranda Washinawatok tells a local NBC affiliate.
The student says the words she said aloud were the Menominee translations for "Hello," "Thank you" and "I love you."
From there the teacher, Julie Gurta, recommended disciplinary actions. When the school's principal got wind that the student was a troublemaker of sorts, he benched her from the next basketball game. Principal Dan Minter has since apologized and says he wasn't aware of the nature of the exact incident when he suggested taking Washinawatok off the team.
Gurta has apologized as well, offering a statement saying the actions were not meant to single out the student. Washinawatok's mother, however, want more than just a "sorry."
"It was unfair treatment I thought,"Tanaes Washinawatok tells the NBC affiliate. "It could have been handled differently."
Tanaes adds that many of the school's students are Native Americans and she fears they will be subjected to similar treatment in the future. Her solution, she says, is to fire the teacher.
"I'm not going to let anybody tell me they can't speak that language,"adds the mom. She also calls the way Gurta handled the matter as"arrogant, narrow-minded way of teaching"and will be appealing for the diocese to relieve her from her position.
In a statement to the Menominee Nation, the Green Bay, Wisconsin diocese offered an apology saying that"It is our hope that with greater awareness, we can begin to repair any harm that has been caused, and be able to build new and improved relationships."