Hackers tear down NASDAQ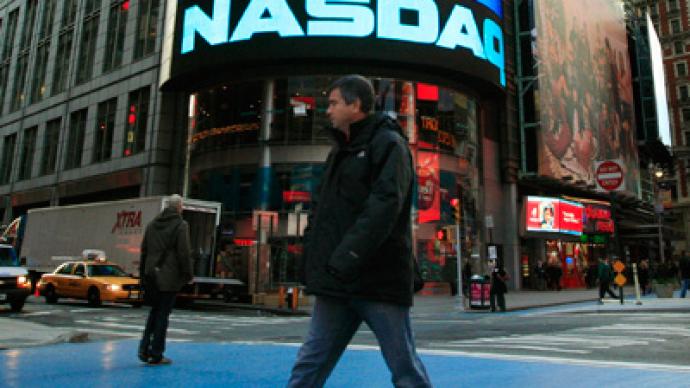 The website of stock exchange operator NASDAQ is offline after being attacked by an onslaught of distributed denial of service, or DDoS attacks.
A NASDAQ OMX Group spokesman confirmed to Reuters Tuesday evening that NASDAQ.com was the victim of a series of DDoS attacks starting late Monday, and, by Tuesday, the site was alternating between being available and being offline."The website wasn't hacked, nobody got any information. What they did was try to block access for our users," NASDAQ spokesman Joseph Christinat adds to the agency. Christinat adds that the impact has so far only affected the websites availability to online users and has not impacted stocks."We experienced intermittent service disruptions on our corporate website and we are working to resolve the issues," adds Christinat.Additionally, the website for BATS Exchange has also been targeted by DDoS attacks. In a distributed denial of service attack, culprits flood the servers of websites with a surge of traffic to heavy for them to handle. The result is a crippling affect which renders the server's information unavailable to online audiences. L0NGwave99, a mysterious online hacktivist (or group of hacktivists), is claiming to be responsible for the attack. In a release issued Tuesday, an operative writes "This DDoS Operation over NASDAQ is done in support of the great and rooted 99% movement, whom the L0NGwave99 Group has decided to give a present."While it is unclear of this party is aligned with the Anonymous collective, the UK's the Guardian has alluded to such. Last year, alleged members of the group momentarily took down the site for the New York Stock Exchange.
You can share this story on social media: