US Muslim sues FBI over 'months of torture on unspecified charges'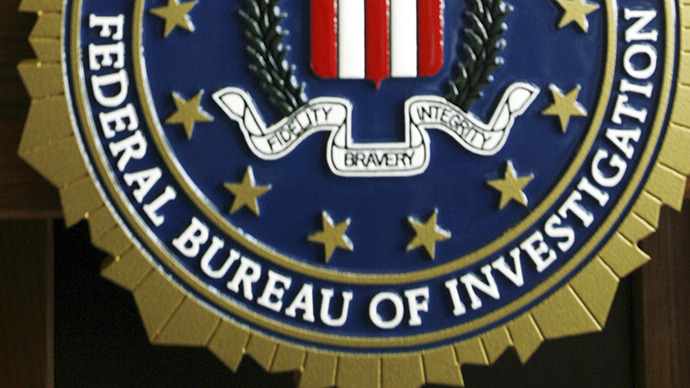 A US Muslim alleges he was held illegally for 106 days by FBI agents and was subjected to severe beatings. The plaintiff said he was abused when he refused to become an informant at the Portland Mosque he attended while living in the US.
Yonas Fikre, a Sudanese man of Eritrean descent has filed a lawsuit against the FBI for $30 million and several injunctions for his mistreatment in custody in 2011.
He is the fourth man from the Portland, Oregon, area to allege that the FBI detained and tortured him. The lawsuit accuses the FBI of torture and denial of citizenship rights.
"We want this practice to be exposed and stopped," said Tom Nelson, Fikre's attorney.
The plaintiff alleges that the FBI took an interest in him when he moved from Portland in the US to Sudan to open an electronics retail business in 2009. Fikre claims he was summoned to the US embassy by a man claiming to be an official requiring advice on "how Americans might stay safe during a period of political turmoil in Sudan."
Upon arrival he was ushered into a small room where he was subjected to interrogation by FBI agents David Noordeloos and Jason Dundas for information on the worshippers at Portland's largest Mosque, Masjid As-Saber. The agents sought to recruit Fikre as an informant at the Mosque, offering to take him off the American no-fly list in return and were angered when he refused, according to the plaintiff's account.
The following year he took a business trip to the United Arab Emirates where he was apprehended by Emirates police when they "invaded" his house in Abu Dhabi. Fikre says he was then incarcerated for 106 days in a cell with no windows and was beaten repeatedly during this period.
Similarities in the questions that his captors asked him led Fikre to believe that the FBI was behind his detention in the UAE. They also interrogated him regarding the Masjid As-Saber Mosque in Portland.
"[Fikre] thus inquired whether his confinement and mistreatment was at the request of the FBI," according to the lawsuit. "On each such occasion, the interrogators responded by beating plaintiff severely."
The State Department had previously confirmed that Fikre had been detained in Abu Dhabi on "unspecified charges," while the FBI says it is unable to comment on the allegations.
Two months into his detention, Fikre was visited by a member of the US State Department. His captors forbade him from speaking about the treatment he had received at their hands under the threat of more severe beatings. Fikre claims he tried to intimate with facial expressions that he needed help, but these attempts were either ignored or misconstrued.
When Fikre was finally released he found that he had been placed on the US no-fly list and was forced to fly to Sweden to take refuge. Following a press conference in May of last year a Federal indictment was filed against him for "conspiracy to structure" relating to money transfers to family in the UAE in 2010.
The Masjid As-Saber Mosque has previously been flagged by the FBI as harboring extremists. A Somali American convicted of planning a bomb attack on downtown Portland in 2010 reportedly worshipped there. A decade ago, seven Muslims tied to this mosque were taken into custody after a failed attempt to travel to Afghanistan to combat US forces.
You can share this story on social media: