Mubarak steps down, Ahmadinejad speaks, oil freaks out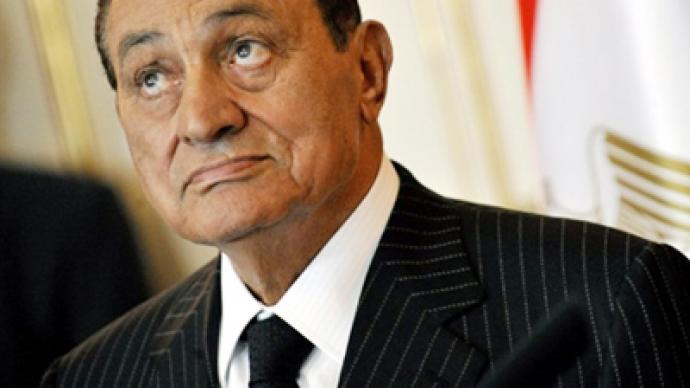 Egyptian Vice President Omar Suleiman announced on State TV that Mubarak stepped down as president and has handed power over to the Egyptian military.
Suleiman said:"In the name of God the merciful, the compassionate, citizens, during these very difficult circumstances Egypt is going through, President Hosni Mubarak has decided to step down from the office of president of the republic and has charged the high council of the armed forces to administer the affairs of the country. May God help everybody."The people of Egypt reacted with celebration and loud cheers. In an interesting twist, Iranian president Mahmoud Ahmadinejad embraced the protesters and a new Egypt, saying a new Islamic Egypt free of American and Israeli interference would be born. "Despite all the [West's] complicated and satanic designs … a new Middle East is emerging without the Zionist regime and US interference, a place where the arrogant powers will have no place," he announced to a crowed. Speaking again, directing his comments at the protestors in Egypt, he said, "It's your right to be free. It's your right to exercise your will and sovereignty … and choose the type of government and the rulers."Meanwhile, the Oil markets have been schizophrenic in response to Egyptian unrest and Mubarak's resignation.On the news of his departed, oil numbers reacted chaotically. It rose prior to the speech, dove, and then again spiked. It has now settled on its pre-speech levels, showing signs os uncertainly over the entire situation. Instability in the markets shows investors are worries about access to the oil supply and its transport, namely the stability of the Suez Canal and the possibility of further unrest through the Middle East.
You can share this story on social media: