Monsanto lawsuit heading to Supreme Court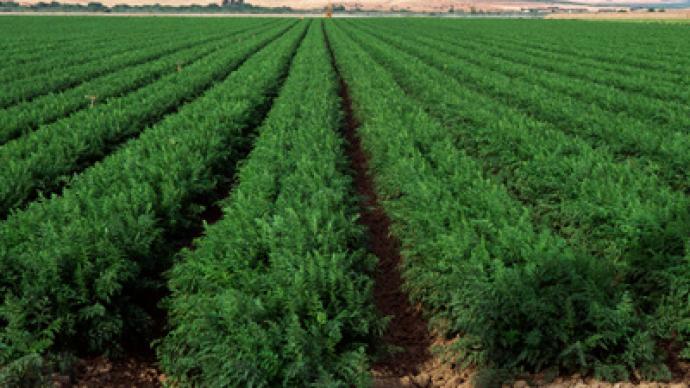 An Indiana farmer will have his case against biotech giants Monsanto heard by the US Supreme Court next year after the country's top justices agreed to review the man's appeal.
Vernon Bowman, a soybean farmer from the Midwest in his 70s, has been fighting to have an earlier decision awarded to Monsanto Corp. appealed by the Justice Department. On Friday, the Supreme Court agreed to hear his case and say they expect it to make it to Washington in January or February of 2013.
Bowman was originally sued by the Monsanto Corp. for allegedly violating their terms of use for a genetically modified soybean crop that is unaffected by standard pesticides because of the company's patented Roundup Ready technology. Per the company's licensing contract, purchasers of the product are only allowed to harvest one round of crops using the GMO-seed. Monsanto sued Mr. Bowman because they insisted he was at fault for planting a second harvest using commercial-purchased "commodity seeds" from a grain elevator that contained, in part, Roundup Ready seeds.
In September 2011, the US Federal Circuit Court of Appeals upheld an $84,456 damages ruling awarded to Monsanto. Mr. Bowman vowed to pursue an appeal, however, and has now garnered the attention of the highest legal body in the land.
Bowman argues that the Federal Circuit decision that favored Monsanto was incorrect, because an earlier court agreed that Monsanto had no rights to how its product was used after it was sold to consumers.