Moldova welcomes US ballistic missile defense system to Romania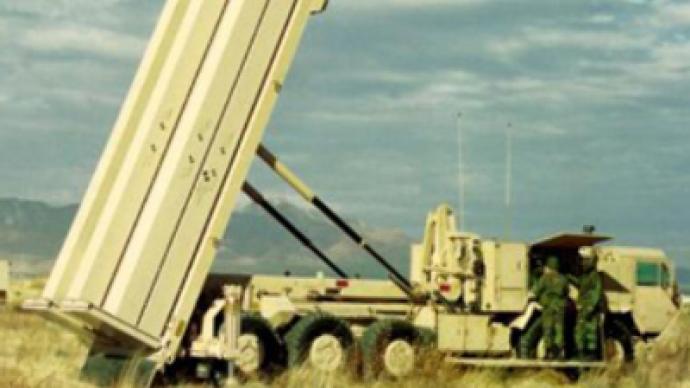 Moldova is downplaying Romania's decision to host elements of a US missile defense system on its territory.
The statement by the Moldovan government released on Tuesday, claims that "Moldova believes that every state has its sovereign right to make decisions in accordance with its national interests of providing state security".
Moldova took into account "information, provided recently during consultations with Romanian officials about the purely defensive meaning of US missile defense systems". This system, according to Moldovan authorities, "allows for increasing Europe's defensive potential, especially in a situation of spreading nuclear technologies and the rising danger of short-range and medium-range rockets", it said in the document.
In the beginning of February, some Moldovan politicians expressed concern about US-Romania plans, saying that they could "endanger stability and security in the region and directly or indirectly harm the dialogue on Transdniestrian regulation".
On February 4, Romania's Supreme Council (CSAT) – a government body responsible for national security and defense – approved a US proposal to build parts of future global missile defense system in the country. Officials say the anti-missile weapons will be set up on Romania's territory by 2015.
Earlier, Asif Chaudhry, US ambassador in Romania, stated that locating a missile defense system in the country represents no threat to Moldova and will increase security in the region, and that the anti-missile shield will protect the region from destabilizing factors, usually identified as coming from the Middle East, specifically Iran.
Russian ambassador to Moldova, Valery Kuzmin, has called the situation serious. He said that Moscow views NATO's eastward advance, together with elements of the missile defense system near Russian borders, as major risks to national security, as is now documented in Russia's new military doctrine.
You can share this story on social media: