Moby protests against US budget cuts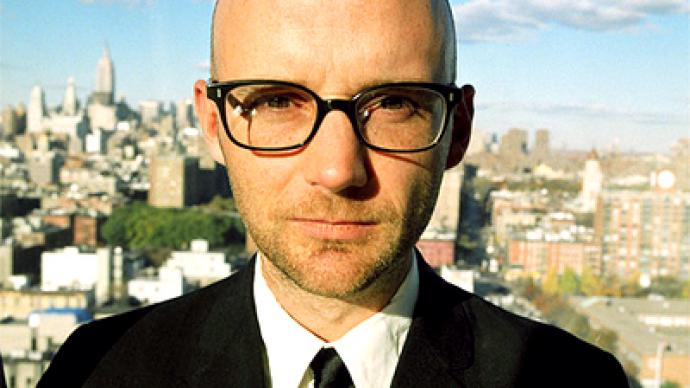 Multi-award winning recording artist and activist Moby took to the web this week to show his support for a campaign organized by MoveOn that asks for those angered with Republican budget proposals to fast as a form of protest.
"As you know, the Republicans have a budget that gives tax breaks to huge corporations…it gives tax breaks to millionaires, and yet it hurts veterans and the elderly and children and women's right," says the musician in the clip. "I personally find it incredibly offensive."Though it won't be officially released until next month, Moby provided MoveOn with his new single "The Day" to serve as a backdrop to a video the organization produced to raise awareness of its recent campaign. Moby was one of around 30,000 people who fasted in protest of the Republican-backed budget.With the new tune as its soundtrack, the clip contains a montage of self-shot photos of the protest's participants, each holding up personalized messages scrawled across plates critiquing the Republican legislation. "Fasting for truth because I'm fed up with lies," "You're cutting the wrong thing," "Fix the budget, tax the rich" and "the budget is immoral" are among the messages displayed in the clip, which warns the audience that proposed cuts will leave children hungry, veterans homeless and thousands without jobs.
You can share this story on social media: