Missouri struggles to prevent student/teacher sex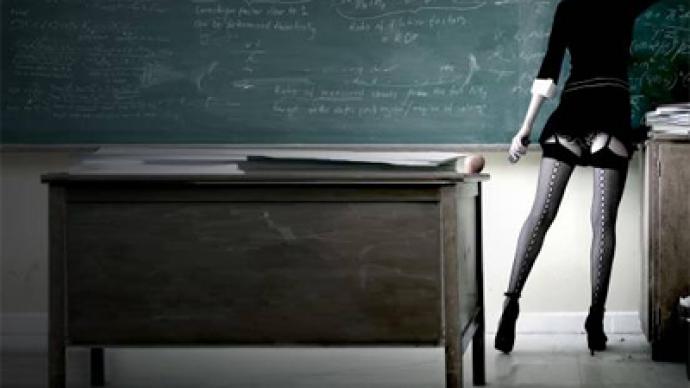 Social studies? Yes. Social networking. No. When Missouri Senate Bill 54 goes into effect on August 28, teachers across the state will be prohibited from contacting students, former and current, through online networking sites.
Messages, commenting, befriending and the sharing of any "exclusive access" will be outlawed in the new bill, which was signed last month by Governor Jay Nixon. Teachers will be allowed to set up public Facebook groups so that students can interact for educational purposes, but no instructor-pupil online relationships will otherwise be prohibited through the legislation. "Teachers and students usually shouldn't be friends, anyway, so on the surface this sounds like a good idea," says Charlie White at Mashable. The blogger adds that it does open up a broad question, however, of whether or not this means that the state will be allowed to pry into personal accounts of any parties they assume are engaging in such friendships. Senator Jane Cunningham sponsored the bill and she tells Fox News that they aren't trying to halt communication between educators and students. "We are allowing school districts to form their own policy with this and to police themselves. The social media aspect comes in because we're finding that it's an early pathway to sexual misconduct," says Cunningham. Those policies, outlined in the bill, must include a provisions outlining that teachers "cannot have a nonwork-related website that allows exclusive access with a current or former student."An eighth grade teacher in Georgia was arrested last week after the parents of a 14-year-old student told authorities their son was participating in a sexual relationship with his instructor. After being charged with several counts of child molestation and statutory rape, language arts teacher Amy Jackson, 35, resigned from her role at a Stateboro, GA middle school. The school district's superintendent noted that their relationship happened largely through the use of social networking sites.The arrest of Ms. Jackson comes only two days after a high school teacher in Arizona was sentenced to two years behind bars for having sexual contact with a 17-year-old student. In that case as well investigators say the relationship stemmed from interaction between the two parties on Facebook.At least two other incidents took place in July alone in which teachers were exposed to have sexually inappropriate relationships with students through online correspondence on social networking sites.The Missouri legislation is being dubbed the "Amy Hestir Student Protection Act" after a 40-year-old Columbia, MO native who was abused and raped by an educator until she was 14. It took Hestir years to come forward against her former teacher, at which point a 10-year statute of limitations protected the instructor from prosecution.
You can share this story on social media: