Banks illegally foreclosed on Military families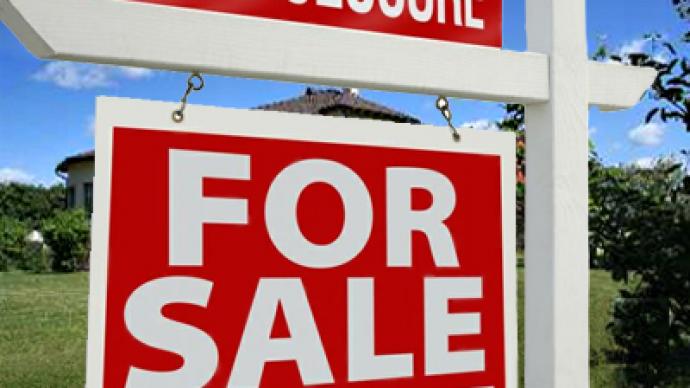 According to government investigators at least two of America's largest banks illegally foreclosed on the homes of nearly 50 active-duty military members. Investigators did not publicly identify the banks.
Federal regulators completed a three-month investigation into allegations of illegal or improper foreclosures of 14 major home loan providers. The Government Accountability Office report focused on illegal practices, and reviewed the lack of federal oversight on the mortgage industry. It found that among 2,800 loans from last year, about 50 applied to military service members were wrongful foreclosures. According to RealtyTrac, a real estate data company, millions of US foreclosures have yet to be reviewed by federal regulators. Over 2.8 million homes in 2009 received foreclosure notices and around 2.9 million received notices in 2010. Federal regulators, according to an earlier report in April, "could not provide a reliable estimate of the number of foreclosures that should not have proceeded." Two months prior, the Office of the Comptroller of the Currency stated that only a small number of home seizures should not have taken place. The US Government Accountability Office report which shows much larger numbers from their relatively small sample leads many to believe that many other foreclosures should never have occurred. US foreclosures have spiked to record levels since the housing collapse. Banks, seeing market declines, opted to take shortcuts and illegally foreclose when they became worried about the market, reports show. As banks act in this fashion homeowners suffer. The recent revelation of illegal foreclosures on military families has many in Washington scathing in anger. "The idea of wrongfully forcing service members' families from their homes while their loved ones are risking their lives to protect our country is not only unconscionable, it's illegal," Democratic Sen. Al Franken said in a statement. Under the Servicemembers Civil Relief Act it is illegal to foreclose on properties owned by active-duty military personnel. Violations, according to the law, are to be handled by the US justice Department. JP Morgan Chase made public in February that it has illegally foreclosed on 18 military families. The bank rescinded the foreclosures and has reached legal settlements with most of the families. Other cases are pending. The Justice Department is now investigating the foreclosures on properties of military members by major banks, including Morgan Stanley and Deutsche Bank. Bank of America also recently announced it would be reviewing its policy and procedures for military loan borrowers. In addition, the attorney generals of the 50 states and Obama administration officials are working together in a collation for talks with America's largest banks concerning foreclosure practices. According to those close to the group, some banks may face fines up to as much as $30 billion.
You can share this story on social media: