Midway Madness: Bug bites cause quarantine over feared contagion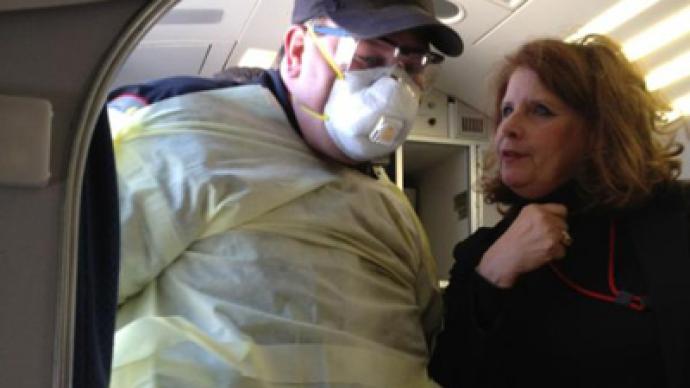 A plane was quarantined for two hours after landing at Chicago's Midway Airport due to fears that a passenger's skin rash could be symptomatic of a contagious disease. But it turned out to be a false alarm: the passenger simply had bug bites.
The aircraft, identified by a Chicago Aviation Department spokesperson as Delta Flight 3163 arriving from Detroit, landed in Chicago at 3:45pm Central Time. One female passenger reportedly traveling from Ghana appeared to have a suspicious skin rash that led emergency crews to quarantine the plane and examine the woman. The panic level soared as fire department crews surrounded the aircraft on the tarmac."There was a good amount of panic and disbelief," passenger David Grover was quoted by CBS as saying. The airliner continued to remain unconnected to the gate for two hours as the Center for Disease Control tried to determine the threat level. Eventually the quarantine turned out to be much ado about nothing. The passenger was reported to have been suffering from innocuous insect bites, and was released at 6pm. One passenger on the airplane, Kayla Maree Sanders, tweeted photos and updates as the situation unraveled.Her first tweet read "Midway delta flight nightmare!", while later she reported that "They say it's not serious" but that the plane was "still in quarantine."The quarantine did not affect other flights at Midway, Chicago's second-largest airport after O'Hare International.
You can share this story on social media: