Michael Hastings was afraid his car was tampered with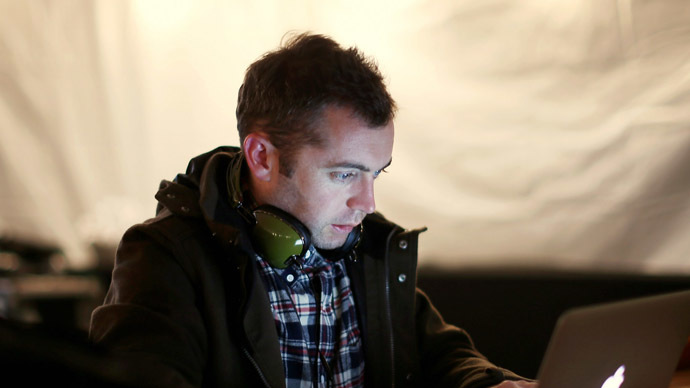 As details about journalist Michael Hastings' death remain unanswered following the release of a coroner's report, a neighbor says the late reporter was afraid to get in his own car hours before he died in high-speed crash June 18 in Hollywood.
Hastings, 33, was killed when his Mercedes coupe crashed into a tree just before 5 a.m. that morning, and details about the collision have been contested in the months since. A friend of Hastings said days later that the reporter believed he was being investigated by the government, and the anti-secrecy website WikiLeaks said one of their attorneys was contacted by Hastings hours before his death.
In the aftermath, conspiracists floated the possibility that Hastings' car had been hacked, or perhaps a hit had been ordered to take him out before another big story could stir up the political world. Hastings' previous works had led to serious consequences for many of those in power. Most famously, a 2010 Rolling Stone article by Hastings had directly led to Gen. Stanley McChrystal's 2010 resignation as US commander in Afghanistan.
On June 17, Hastings allegedly told his colleagues that that he was going off the radar for a bit because he was working on a big story. Now only furthering skepticism about the journalist's demise, his neighbor tells the Los Angeles Weekly that Hastings was terrified to get in his own car hours before he died inside of it.
Jordanna Thigpen tells LA Weekly that Hastings approached her in the early hours of June 18 and pleaded with her to hand over her Volvo.
"His behavior grew increasingly erratic. Helicopters often circle over the hills, but Hastings believed there were more of them around whenever he was at home, keeping an eye on him. He came to believe his Mercedes was being tampered with," Gene Maddaus wrote for the Weekly
"Nothing I could say could console him," Thigpen told the paper. "He was scared, and he wanted to leave town." Thigpen told Hastings she was experiencing mechanical problems with her car and declined his pleas to take it for a drive.

According to the neighbor, that meeting occurred after midnight on the morning of June 18 just five hours before emergency responders attended the fatal car crash. In the coroner's report published last week by investigative journalist Jason Leopold, family members said Hastings was thought to have just recently begun taking drugs after almost a decade-and-a-half of sobriety. Hastings brothers told investigators that the reporter passed out at around 3 a.m. that morning and suggested he wouldn't be surprised if cocaine, marijuana or DMT were being abused at the time. A toxicology report identified only insignificant traces of methamphetamines and weed in Hastings' system, and led officials to conclude that either couldn't play role in the crash.
The official report has since ruled out drugs or alcohol as the reason behind the crash, and perhaps no one will never know why Hastings' automobile accelerated down a Hollywood strip that morning and into a tree. Coupled with the apparent attempts to warn his associate and WikiLeaks of a possible investigation, Thigpen's admission isn't making it any easier to close the case. Whether or not Hastings' fear of driving his own car was justified by the work he was doing or other stressors at play will likely never be known. However, it without a doubt adds another interesting chapter to a puzzling saga worthy of the investigative work that Hastings made his hallmark.
You can share this story on social media: