Miami law will ban "bath salts" zombie-drugs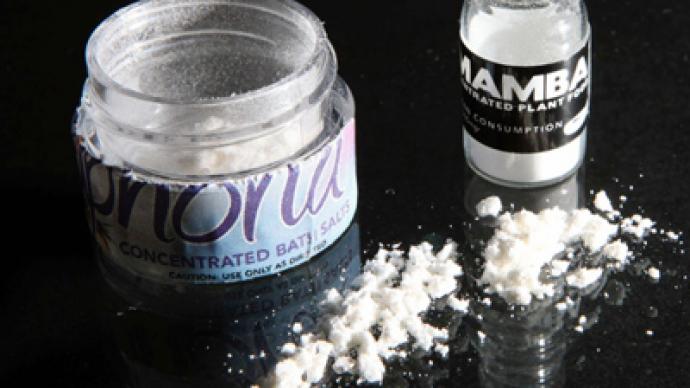 Zombie fears will soon be a thing of the past, Floridians! Commissioners in Miami, FL have approved a ban that will bar the selling of the synthetic "bath salt" drugs that are believed to turn users into flesh-starved psychopaths.
The Miami-Dade County Commission in southern Florida has given preliminary approval to a bill that will outlaw the sale of the man-made drugs, which are currently available over-the-counter across the country. In recent weeks, however, lawmakers in various locales have raised questions over the store-bought substance, which has been linked to causing hallucinations, psychosis and dangerous behavior.Although the drug has been available at gas stations, head shops and other stores for years, a recent incident in Miami in which a person thought to be under the influence of bath salts gruesomely ate the face of a another man has brought the problem to the forefront of the public. As of May 1, 2012, the US Poison Control Centers have seen 1,007 reports already this year related to bath salt abuse — nearly four times what they experienced in all of 2010.After the Miami incident made national headlines, other reports have since surfaced linking bath salts to similar, zombie-like behavior, including some as recent as this week. On Wednesday, a 26-year-old man from Palmetto, FL was arrested for storming into his girlfriend's house, naked, and attempting to eat a witness's arm. Jeffrey Blake, who lives in the home, tells WTSP News that Charles Baker entered the home and tried "taking a chunk of meat out of his left bicep." Although the activity Baker exhibited is on par with symptoms of bath salt usage — or particularly the main ingredient, methylenedioxypyrovalerone (MDPV) — authorities have yet to confirm if the suspect was abusing the drug.Under the new ban, selling, offering to sell, purchasing with intent to sell and the "public display for sale of synthetic stimulant bath salts, synthetic cathinones, synthetic amphetamines and other synthetic stimulants that mimic illegal drugs" will be outlawed. Violators could face up to a $500 fine and 60 days behind bars. The County Commission unanimously approved the ban, and a final vote on July 3 is currently the only thing keeping Miami (ideally) cannibal-free.
You can share this story on social media: