Activists call for media shield law to protect journalist's sources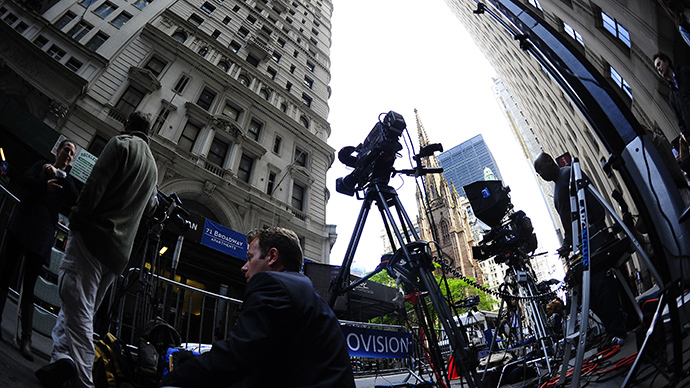 A number of US journalists have been issued subpoenas in recent months and pressured to reveal the sources they relied on in a variety of stories, inspiring media personnel and political pundits alike to call for more comprehensive media shield laws.
In September 2013 the Senate Judiciary Committee approved the Free Flow of Information Act (FFIA), a bill that would prohibit federal agencies, prosecutors, and litigants from threatening reporters with prison time if they refuse to turn over their sources' identities. The bill is awaiting a full vote in the Senate and, while it is an encouraging sign, wrote David Greene of the Electronic Frontier Foundation, it does not go far enough because of vague language that could be interpreted to exclude independent journalists.
"If judges exclude self-publishers and non-traditional journalists, we'll raise calls for the law to be amended," he wrote last year. "In addition, there is a provision that tries to exclude WikiLeaks, or WikiLeaks-type organizations, from protection. WikiLeaks has been an important, if controversial, part of the news ecosystem. It has played a vital role to some of the most widely read news in the past decade."
Even a federal media shield law of this sort would not protect reporters compelled to testify in state courts. While some states do have laws that put the burden on the party seeking confidential information, many do not. Colorado lawmakers were considering one such bill before it failed to pass through the state's Senate Judiciary Committee last month.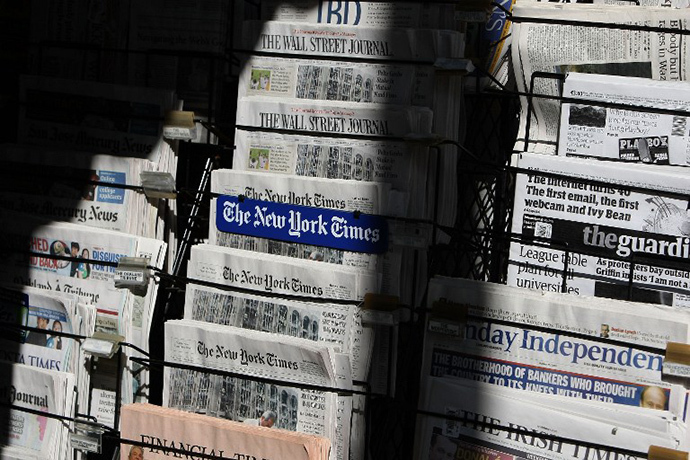 Senator Bernie Herpin proposed the legislation when a Fox News reporter was threatened with jail time if she did not reveal the source of a tip on the Aurora, Colorado shooting case.
"Her situation was what gave me the impetus to do this bill in the beginning," he told the Associated Press. "So of course I'm disappointed that we didn't strengthen the shield law because I think that freedom of the press acting as watchdogs of the government is very important."
American journalists are traditionally permitted to print any information they choose if it is accurate, with potentially controversial facts often attributed to a source. If a news story reveals a crime, though, that is investigated after publication, the journalist who reported that news may be compelled to turn over their source or otherwise face jail time.
Several high-profile cases have called into question the ability for journalists to protect confidential sources, thereby compromising their access to future sources on sensitive topics.
In December, lawyers in New York City subpoenaed documents and tape recordings from a journalist who covered a police department whistleblower. Graham Rayman, a Village Voice reporter, is in possession of audio recorded by former NYPD officer Adrian Schoolcraft, who recorded his superiors instructing police to manipulate crime reports.
"I have no intention of cooperating," Rayman told the New York Times. "I think it would be malpractice for a journalist to cooperate with a subpoena like that and would have a chilling effect on what all journalists do."
More recently, in January, attorneys for Trenton, New Jersey Mayor Tony Mack sought force Alex Zdan of the Trenton Times to provide information about a co-defendant in a corruption case against Mayor Mack. That co-defendant told Zdan he had bribed the mayor with $8,000 in cash.
Observers say these and other cases – including a military court's subpoena forcing CBS and CNN to hand over footage of interviews with a Navy midshipman who is the victim of an alleged sexual assault – underscore the dire need for a clear media shield law.
You can share this story on social media: