WikiLeaks says MasterCard lifts 'financial blockade'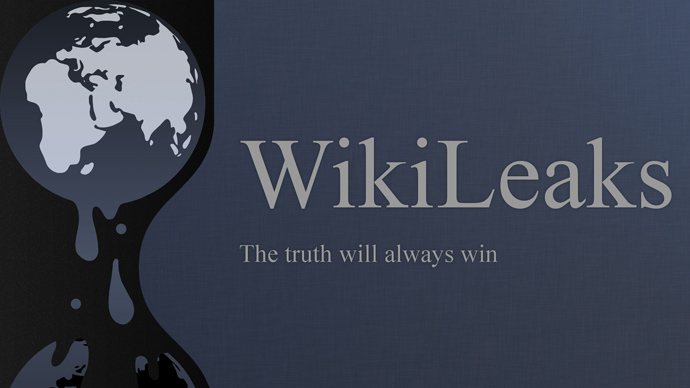 MasterCard's financial blockade against WikiLeaks has been lifted more than two years after the credit card company first took measures to keep their customers from supporting the anti-secrecy website.
WikiLeaks announced in a press release Wednesday that MasterCard International has reversed its decision to not process payments for WikiLeaks and that customers can once again contribute to the site's operations.
Along with VISA, PayPal, Bank of America and Western Union, MasterCard stopped processing donations to WikiLeaks in December 2010 after the whistleblower website began publishing a trove of classified diplomatic cables pilfered from the computer networks of the US Department of State.
WikiLeaks founder and editor Julian Assange previously called that embargo "an unlawful, US influenced, financial blockade" and "an existential threat" to his organization. With MasterCard once again willing to work with Assange and his website, however, the future of WikiLeaks may be all the less uncertain — and at a time when arguably it's at its most relevance in a while.
Whereas the publication of State Department cables brought an array of critique directed at WikiLeaks at the time, the website has become of renewed interest as of late following an alliance of sorts established between Assange and Edward Snowden, the 30-year-old former government contractor who has been leaking classified National Security Agency documents to the media. Assange has said he's involved in brokering a deal that could aid in asylum being granted to Snowden — who is currently wanted by the United States on charges of espionage — while he himself is awaiting safe passage to Ecuador, where's he's been offered assistance against his own prosecution.
According to an article published on Tuesday by The Washington Post, Assange has spoken to Snowden's father this week and said he could coordinate an intermediary to exchange messages between the two.
"We are obviously concerned," Bruce Fein, an attorney for father Lonnie Snowden told the Post. "If Julian Assange can talk to Edward directly, why can't his dad?"
On his part, Edward Snowden issued a statement through WikiLeaks on Monday condemning US President Barack Obama for his administration's hunt for leakers and mirrored remarks Assange made last month to RT about how the White House's actions against whistleblowers — particularly WikiLeaks source Bradley Manning — have hurt journalism as of late.
"We know from at least three national security reporters that their sources are hesitant to speak to them and explicitly cite the treatment of Bradley Manning as a reason as to why they are hesitant to disclose abuses by the United States government in the national security sector," Assange said at the time. "So already the Manning prosecution is harming the quality of western Democracy and the quality of reporting in the press."
"In the end the Obama administration is not afraid of whistleblowers," Snowden said through WikiLeaks on Monday. "No, the Obama administration is afraid of you. It is afraid of an informed, angry public demanding the constitutional government it was promised — and it should be."
Of course, the financial blockade against WikiLeaks has also hindered that organization for performing its journalistic duties, at least from December 2010 through this week. As the website acknowledges in their statement, though, all that could change if other companies decide to follow in the footsteps of MasterCard, who made their reversal this week in the wake of a recent court ruling that decided in favor of Assange and his site.
In the statement, WikiLeaks recalls how they won a lawsuit in April when the Icelandic Supreme Court ordered VALITOR, the Icelandic partner for Visa and MasterCard, to recommence processing donations after the blockade was erected in 2010.
"VALITOR complied and reopened its payment gateway, but gave formal legal notice that it would terminate its contract and reclose the gateway on July 1, 2013, citing a unilateral termination clause in the contract," WikiLeaks wrote. "VALITOR has now fully reversed its position and announces it will honor the contract."
WikiLeaks says that in response to that ruling, "MasterCard made clear to VALITOR that it no longer desires to blockade WikiLeaks."
According to the website, VISA has not yet responded to their competitor's decision. WikiLeaks intends to sue VALITOR for money lost during the two-and-a-half-year embargo.
You can share this story on social media: