Seattle police return marijuana confiscated from street dealers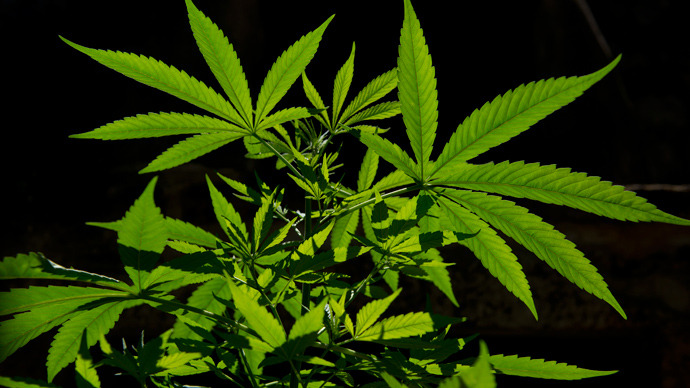 Marijuana tolerance has reached a new high in the US: after Seattle police caught a group of street dealers selling the drug, they returned the marijuana and told the dealers not to smoke it in public places.
"In street dealing cases, this would be the first time. Ever," Seattle Police Department (SPD) spokesman Sean Whitcomb told the Seattle Post-Intelligencer. The incident marks an unusual first as some US states become more lenient about marijuana use.
Washington and Colorado have already decriminalized the drug on a statewide level, though selling marijuana without a license is still against the law. But even though six of the 12 individuals caught with marijuana in Seattle were suspected of selling, the police decided to let it slide.
"A number of suspects possessed marijuana collectively totaling 36.8 grams," the department wrote on its blog. "The marijuana was returned to each individual owner because the amount possessed is legally allowed."
Six other members of the group were arrested and charged for dealing marijuana, and in two cases for carrying illegal narcotics. The SPD claims it only arrested those who had a history of drug dealing or violent crimes – not those who received their first warning.
"Six were booked into King County Jail – two of which possessed a total of 3.3 grams of methamphetamine," the department writes, while also indicating that the six offenders already had a criminal record.
"The offender will have been shown to have been warned about marijuana sales, and that they still returned, despite our attempt at gaining their cooperation," Narcotics Lt. Mike Kebba told Seattle PI.
Police initially investigated the suspected dealers in response to complaints from local residents. But those who possessed a small amount of marijuana were simply released, discouraged from selling or consuming pot in public places and given a warning letter outlining ways to be careful in regards to marijuana possession.
"The admonishment letter is reasonable, because we are not restricting their freedom to go anywhere," Kebba said. "SPD will just be requiring them to comply with the law while in public places and refrain from drug dealing."
Ever since residents of Washington state voted to legalize the recreational use of marijuana in November 2012, state officials have been trying to figure out how to handle the new law. Recreational marijuana use in large part depends on the illegal sale of the drug. Ultimately, the new law will give state-licensed stores permits to acquire and sell marijuana, but the Liquor Control Board has not yet set up such a system. 
Although it still remains a crime to sell or cultivate marijuana in Washington state, police have demonstrated their willingness to overlook it in cases where suspected dealers have a clean record and very small amounts of the drug in their possession.
"It's a strange new world," writes Seattle PI reporter Jake Ellison, describing police officers politely returning the drugs to their owners.
Although marijuana is only legal at the state level in Colorado and Washington, Sen. Rand Paul (R-Kentucky) last month asked members of Congress to decriminalize its use across the United States.
"There are people in jail for 37, 50, 45 years for nonviolent crimes," he said. "That is a huge mistake."
And with 52 percent of Americans supporting legalization, it may become increasingly difficult for law enforcement officers to fill up US prisons with marijuana users.
You can share this story on social media: