Innocent man spent years in jail for sexual assault that never happened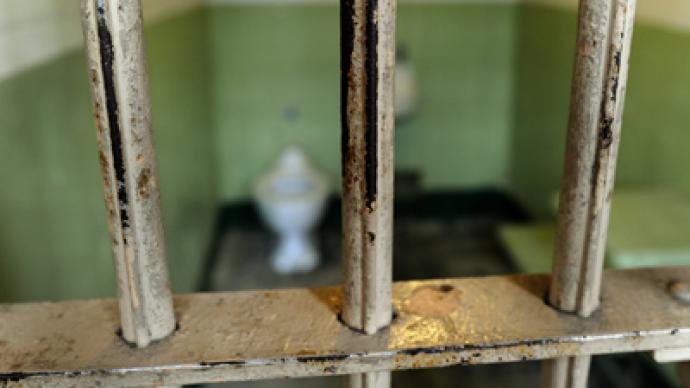 A Virginia man was released from prison this week after spending four years behind bars for a crime he didn't commit. When a 17-year-old girl falsely accused him of molesting her, the innocent man was locked up, losing years of his life.
"The truth sets you free," 26-year-old Johnathan Montgomery told reporters on the night of his release from the Greensville Correctional Center.Montgomery was falsely convicted of molesting Elizabeth Paige Coast four years ago. At the age of 17, Coast was caught watching pornography by her parents. In an attempt to explain her behavior, the teenage girl told her distraught parents that she had been sexually abused while she was 10 years old. Pressured to reveal details, Coast told her parents that she was molested by Montgomery, who previously lived across the street from her grandmother in Hampton, Va. The two kids used to play together when Montgomery was 14.The teenager did not believe anyone would come after Montgomery – especially since his family had just moved to Florida. But Virginia prosecutors convicted him of aggravated sexual battery and sentenced him to 7 ½ years imprisonment."Since she was a victim in the case, every time we did something in the courts she received a notification. Every time we did something in the courts it reminded her of this lie, and maybe it finally got to her," Montgomery's father, Dave Montgomery, told the Associated Press.Coast recanted her story shortly before Thanksgiving, prompting Virginia Gov. Bob McDonnell to issue a conditional pardon to Montgomery and freeing him Tuesday. Coast was arrested and charged with perjury for fabricating the assault story. She is currently out of jail on bond with a court-appointed attorney.Montgomery left the prison with few items and headed to Walmart to buy new clothes. With nothing but a photo album, shower shoes and some books, the young man must now build a life that the prison deprived him from.The conditional pardon he was granted requires him to remain in the state of Virginia while he is on probation. He must also file a "writ of actual innocence" within 30 days of his release. The man was, however, given a pass to leave the state to visit his family in Florida for Thanksgiving."I can say that the good comes out of the bad and you got to keep fighting, you got to keep telling everybody you know what's right and you know what's wrong," Montgomery said during a news conference after his release. "As long as someone is there listening to you – you just got to keep going."Montgomery told reporters that he will never be able to forgive Coast for what she did to him, his bitterness did subside after she recanted."I won't forget," he said. "I can't forgive her, but I'm thankful she came forward with the truth. It was probably harder for her than it was for me."The young man said he plans to write a book about his ordeal.
You can share this story on social media: