'Act of piracy' behind Malaysian flight disappearance, US official says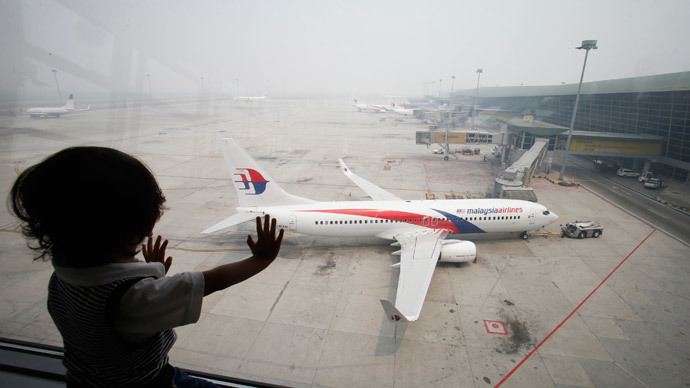 The Associated Press is reporting that an official in the United States speaking on condition of anonymity believes it's possible that "an act of piracy" may have diverted a Malaysia Airlines jetliner last weekend.
According to the AP, the unnamed official says there's key evidence that "human intervention" played a role in whatever happened to the Boeing 777 that mysteriously disappeared around an hour after departing Kuala Lumpur en route to Beijing on Saturday.
"This official says that it's also possible the plane may have landed somewhere," AP journalist Joan Lowy reported Friday afternoon. "The official wasn't authorized to speak publicly on the matter and spoke only if not identified," she said.
A day earlier, Bloomberg News claimed US investigators were treating the disappearance as a case of air piracy, according to one source who spoke on condition of anonymity.
"I can't think of a single example of a large airplane completely disappearing without seemingly leaving a trace for this many days," Hans Weber, a San Diego-based consultant, told Bloomberg.
The AP's latest theory concerning the lost place comes amid a wave of reports — many conflicting — that continue to cause confusion around the globe about the whereabouts and condition of the jetliner and the 239 people who boarded it in Kuala Lumpur.
On Thursday, the Wall Street Journal published a report that suggested Flight MH370 may have stayed in the air for four-to-five hours after air traffic controllers lost contact with the cockpit. The AP later corroborated that claim, and said a US official briefed on the search said that the plane sent signals for four hours after it initially disappeared.
"It's like when your cellphone is off but it still sends out a little 'I'm here' message to the cellphone network," that official said. "That's how sometimes they can triangulate your position even though you're not calling because the phone every so often sends out a little bleep. That's sort of what this thing was doing."
Jay Carney, the official spokesperson for the White House, said during a press briefing also on Thursday that "There are a number of possible scenarios that are being investigated as to what happened to the flight," but failed to elaborate beyond that much further aside from acknowledging reports that suggested the search area was being extended much further west than where investigators first looked.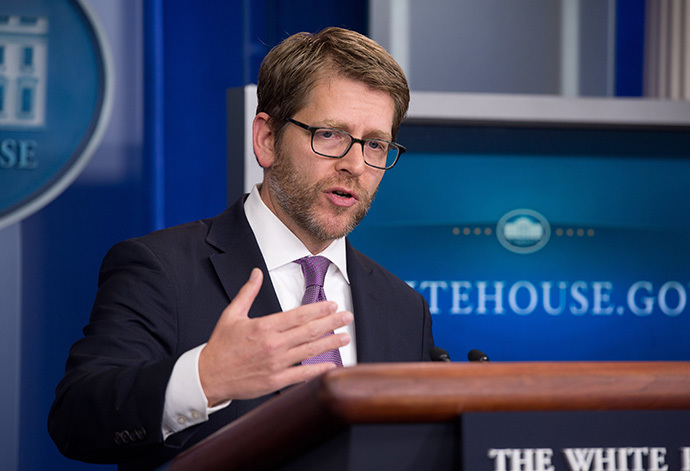 The White House is"looking at information, pursuing possible leads [and] working within the investigation being led by the Malaysian government, and it is my understanding that one possible piece of information — or collection of pieces of information — has led to the possibility that a new area, a search area, may be opened in the Indian Ocean," Carney said. According to reports, the USS Kidd was being deployed to the Indian Ocean to assist with search efforts as of Thursday.
You can share this story on social media: