Larry Flynt will pay $1 million for a Washington sex scandal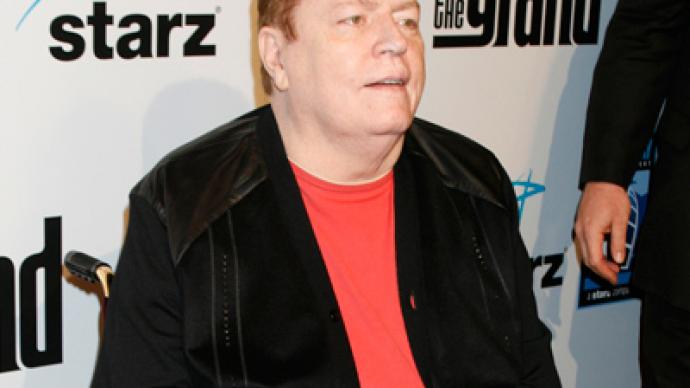 Pornographer and publishing giant Larry Flynt has put a price tag on his passion for annihilating the careers of politicians. The Hustler magazine publisher will pay $1 million for dirt on corrupt congressmen.
The self-proclaimed "smut peddler who cares" took out a full-page ad in the Sunday edition of the Washington Post this weekend, asking readers to reveal stories of "infidelity, sexual impropriety or corruption" involving members of Congress. Should someone step forward and provide an account worthy of one of Flynt's many publishing endeavors, he is offering $1 million for the details.Flynt, who founded Hustler 40 years ago, has been a critic of the US government since entering publishing. In addition to launching a series of off-shoot publications, he has spent the last several decades dabbling in political advocacy, even briefly running for the governorship of California in 2003. He has also been the subject of several high-profile First Amendment cases.Unlike his other print products, there are no powerful pictures or snazzy headlines on the full-page advert Flynt took out in the Post. Instead, the porn giant put down a pretty penny on a costly classified ad that relied on the bold bounty of $1 million for details on a current United States senator, congressperson or "prominent government official.""Can you provide documented evidence of your claims?" continues the ad. "Larry Flynt and Hustler Magazine will pay you up to $1 million if we chose to use your material and publish your verified story." The publisher insists that all calls and correspondence will be kept strictly confidential and provides both a 1-800 number and email address for interested snitches.Flynt has yet to publically discuss if his ad has brought in any of the breaking news that he is hoping for, but if history is any indication, a revelation might only be down the road. In the midst of a Republican-waged war against Democrat President Bill Clinton at the height of the Monica Lewinsky sex scandal, Flynt offered a similar bounty for dirt on a Republican Party politician. Back then he sought info on any GOP official having "an adulterous sexual encounter" like Clinton's, and ending up receiving claims that portrayed a Republican congressman in a negative light. In 1999, Louisiana Representative Bob Livingston was expected to take on the role of House speaker after Newt Gingrich resigned after the previous year's election. Livingston ran as the only Republican candidate for speaker in a GOP-controlled House and was poised to take the title and carry through with the impeachment proceedings against President Clinton. Flynt, however, said his call for arms yielded dirt on Livingston, who in turn admitted to an extramarital affair and promptly resigned as Speaker-elect. Clinton, of course, was acquitted of impeachment shortly after. Flynt has also claimed to have come into possession of proof of Gingrich's own affairs before the former Speaker acknowledged them to the public, but chose not to discuss them as the speaker had already offered his resignation. Last year, Flynt extended a job offer to former Congressman Anthony Weiner after a scandal involving the representative's Twitter account forced him to resign. "I feel that your unfortunate resignation is a prime example of unfounded political pressure and the hypocrisy that has invaded democracy in Washington DC," wrote Flynt.The Washington Post claims that their Sunday edition reaches over 1.7 million readers — in the DC area alone.
You can share this story on social media: