Kosovo terrorism comes to America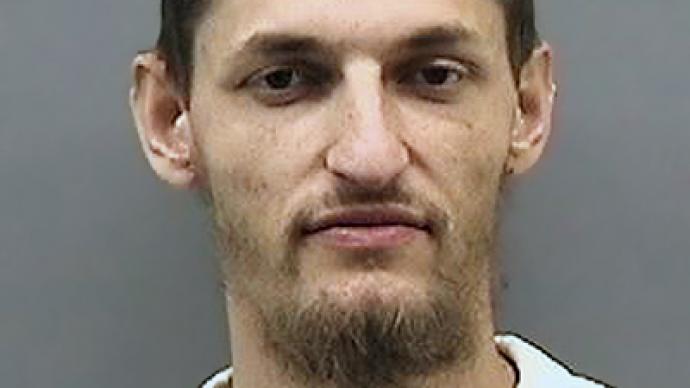 The aftermath of America's involvement in the Kosovo conflict is felt a decade later, but it isn't only in war-torn Serbia where the fruits of NATO's labors are displayed.
Radical Islamists from Kosovo who blame America for the deaths of thousands of Muslims worldwide now are plotting terrorist attacks on US soil.A 25-year-old naturalized US citizen from Kosovo is in police custody after federal agents thwarted a terrorism plot in Florida that the would-be culprit wanted to be "terrifying." Sami Osmakac from Pinellas Park, FL was arrested Saturday night after authorities intercepted his attempt at a massive attack on US soil. According to a taped statement from Osmakac, the planned events would serve as "payback" for wrongdoings to Muslims carried out at the hands of America.The Federal Bureau of Investigation's sting on Osmakac comes less than a year after 21-year-old Arid Uka from Kosovo opened fire at the Frankfurt Airport in Germany, killing two US soldiers and wounding two others. Investigators in that case allege that Uka came clean on the charges and insisted that the attack was retaliation for crimes committed against Muslims by American forces.Radical Kosovo Islamists have become an increasing threat to America less than 15 years after a US-led intervention and bombing campaign of Serbia eventually yielded control over disputed land to the Albanians. As a result of it, the Albanian-majority declared Kosovo an independent state and 88 countries recognized Kosovo's independence, US included.At the time of involvement in the Kosovo conflict though, opponents of America's intervention then warned that the creation of a separate state of Kosovo would lead to the development of a radical Islam nation in the heart of Europe. Even some of the most influential American intellectuals cautioned the campaign and warned of consequential circumstances that would come from the creation of the Kosovo state."Even if Kosovo declared itself an independent state, it would be a dysfunctional one and a ward of the international community for the indefinite future," former Secretary of State Lawrence Eaglburger wrote in the Washington Times in 2008. "Law enforcement, integrity of the courts, protection of persons and property, and other prerequisites for statehood are practically nonexistent," added Eaglburger, who continued that "While these failures are often blamed on Kosovo's uncertain status, a unilateral declaration of independence recognized by some countries and rejected by many others would hardly remedy that fact."Former US ambassador to UN John Bolton added to RT at the time, "I think that we've got to get to the point where attempting the carve out about new countries really threatens to exacerbate the risk of instability."Now down the road, predictions like those from Bolton, Eaglburger and others have largely come true, and this latest attempt by way of Sami Osmakac shows that the backlash, while not immediate, could be intensely violent.In the case of Osmakac, the Florida resident has continuously been in contact with an FBI informant working under the guise as an intermediary capable of supplying weapons to the terrorist. In December, the undercover agent agreed to equip the man with an AK-47 assault rifle, Uzi submachine guns and enough explosives to arm three car bombs. "I want to do something terrifying, like one day, one night, something's going to happen, then six hours later something else," Osmakac allegedly told the informant.During a January 7 meeting between the two, Osmakac asked the agent to record a martyrdom video, which he did. According to court documents obtained by ABC News, "In the video, Osmakac stated his belief that Muslims' 'blood' was more valuable than that of people who do not believe in Islam. He also stated that he wanted 'pay back' for wrongs he felt were done to Muslims."The "payback," said Osmakac, would be something that America would be unable to recover from."They['re] like $200 trillion in debt, and after all this money they're spending for homeland security and all this, this is going to be crushing them. This is going to terrify them," he said on tape to the agent.
You can share this story on social media: