Dance Revolution: Kokesh jives at Jefferson Memorial, again
Following an earlier protest where RT's Adam vs. The Man host, Adam Kokesh, was arrested and chocked by police for dancing at the Jefferson Memorial in Washington, he and hundreds of others marched on the monument for a second demonstration.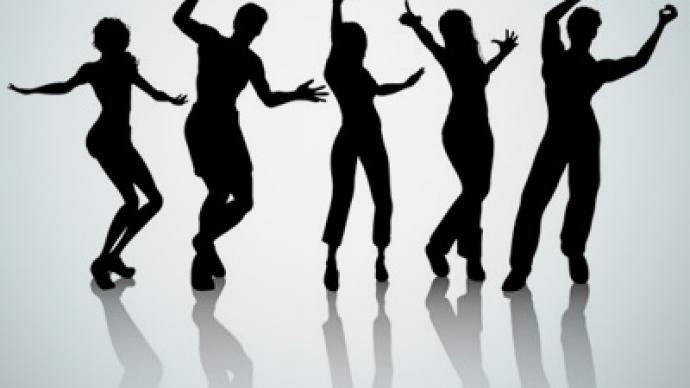 Kokesh and others successfully danced in protest inside and on the steps of the Jefferson Memorial against the encroachment of the police state and erosion on American civil liberties. At the first protest on May 29 Kokesh and others were arrested for silently dancing to protest an appeals court decision which upheld a ban on dancing at the monument. That decision was made following the arrest of an individual who danced at the monument a few years prior, not in protest, but to celebrate Thomas Jefferson's birthday. Following the May 28 arrest Kokesh and others rallied supporters to return to the monument on June 4 to send a stronger message to law enforcement and political leaders. This time the police did not intervene and did not arrest the dancers, instead they watched. "It's a small symbolic victory," Kokesh said. He explained that the civil disobedient was about asserting rights. The power of numbers allowed for the group to avoid arrests. Kokesh said it shows that the police and bad laws are powerless when enough people stand together."We inspired people," he said, noting that other solidarity events happened in other states, cities and even other countries. Kokesh said the event brought people from different political ideologies together with the common goal of defending one's rights.
You can share this story on social media: