Koch Brothers made deals with Iran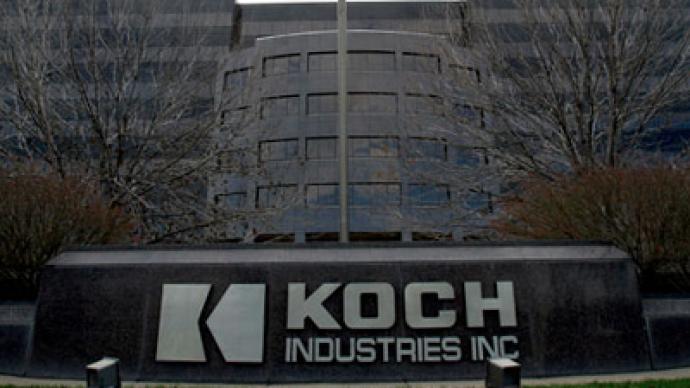 Even a decade after former President Bill Clinton banned US companies from trading with Iran, Koch Industries continues to cut deals with a nation that was considered by America to be a threat to national security.
While working its way up to being one of the world's largest privately held companies, Koch Industries got that way by help of illegal transactions with Iran, reveals a new report by Bloomberg. The report released today suggests that the corporation ran by billionaire brothers David and Charles Koch made millions of dollars worth of deals by selling petrochemical equipment to Iran, clearly violating US sanctions. Since 1995, trading with Iran has been barred since President Clinton called the country an enemy of the state, a sentiment echoes an administration later by George W Bush, who called the country of the nations making up the Axis of Evil. The US State Department lists Iran as a supporter of terrorists groups including Hamas and Hezbollah, and has also tied the nation with insurgents affiliated with Taliban. As recently as 2007, however, Koch has been inking agreements with the country to outfit them with petrochemical equipment. According to Bloomberg, Koch Industries sold materials to the state-owned National Iranian Petrochemical Co in order for them to help build a methanol plant for Zagros Petrochemical Co. These deals were put together by way of Koch bypassing the government issued ban by inking the deals through Koch offices internationally, including posts in Germany and Italy. George Bentu, a former sales engineer at the Koch-Glitsch office in Germany says to Bloomberg, "Every single chance they had to do business with Iran, or anyone else, they did." Bentu adds that two months into his tenure with Koch-Glitsch, he approached a superior about the contract and was told not to worry, as the US attorney would insure that all deals would be made legally. "Koch-Glitsch had protocols in place that were consistent with applicable US laws allowing such sales at the foreign subsidiary level," adds Koch's director of corporate communications, Melissa Cohlmia, in an email to Bloomberg. Sources speaking to Bloomberg add that employees were lectured on "the Koch method" while conducting business, which broadly referred to lessons in cheating to make the most for the company. One former employee even adds that she was told to lie about cancerous emissions that the corporations were aiding in pumping into the atmosphere but refused to alter data. "They were really kind of baffled that I had ethics," adds the former worker.