KKK promises the largest rally in the history of Memphis after Confederate parks are renamed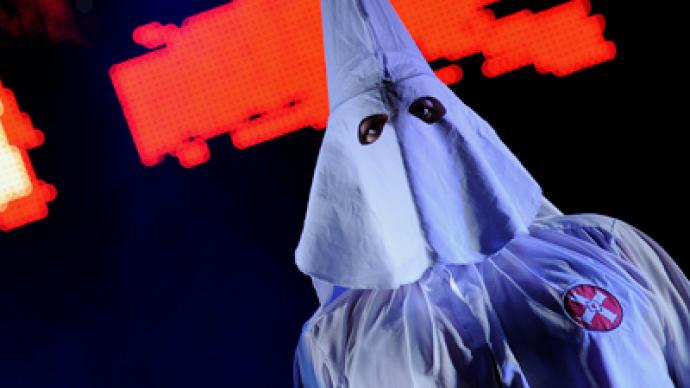 A Ku Klux Klan leader has warned that Memphis, Tennessee will soon face a KKK rally with thousands of Klansmen from around the US, who will be protesting against a decision by the city council to remove Confederate names from three city parks.
The Memphis City Council on Tuesday voted 9-0, with three abstentions, to approve changing the names of three of its parks to rid them of their Confederate ties. One of the names also memorialized a leader who had ties to the KKK. Stripping the park of its name has angered the white power organization, which plans to hold a massive rally in the park.Forrest Park, which was named after Confederate cavalry leader and slave trader Nathan Bedford Forrest, will be renamed "Health Sciences Park". But Forrest was more than just a Confederate leader: he became the KKK's first "Grand Wizard" after the Civil War, which is the title given to the Klan's state leader. The only position more prominent is "Imperial Wizard" – the national leader. Forrest's body is buried in the park that was named after him, but the council has assigned the park with a new, temporary name until it comes up with a permanent one.The name of the park, which memorializes a slave trader and KKK leader, has long caused controversy in a city that is 63 percent African-American."We removed controversial names and named them something that is less controversial," Councilman Lee Harris told The Commercial Appeal about the decision.Confederate Park will be temporarily renamed the "Memphis Park", while Jefferson Davis Park will be called the "Mississippi River Park".The changes have angered the KKK, which plans to protest the renaming. Klansman "KKK Exalted Cyclops", who also goes by Edward, told WMC-TV that the KKK will hold the largest rally that Memphis has ever seen."It's not going to be 20 or 30, it's going to be thousands of Klansmen from the whole United States coming to Memphis, Tennessee," he said.The KKK Exalted Cyclops claims that this rally was planned before the council voted for the renaming, but the decision has also prompted the KKK to accuse Memphis of trying to "erase history".And George Little, the city's top administrator, said that all critics – including the KKK – have the right to protest under the First Amendment."Should they do so and gather lawfully, then we wouldn't get any more involved with that than we would with any other group," he said.But the Klan is divided into independent chapters all throughout the US. The four chapters located in Tennessee are small and disorganized, according to the Southern Poverty Law Center. Nationwide, there are an estimated 5,000 Klan members – and if most of them choose to travel to Memphis, the city could in fact be host to its largest rally.
You can share this story on social media: