Mom fired for saving son's life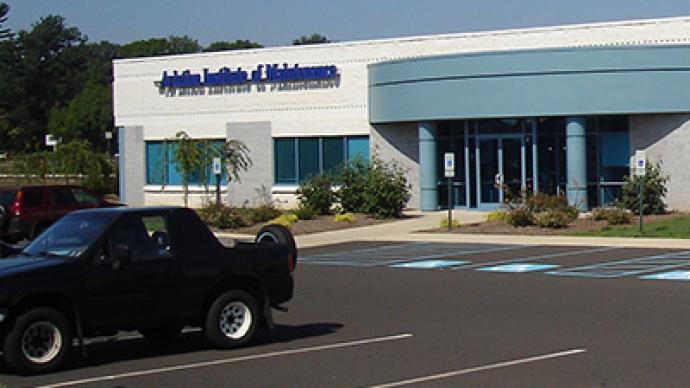 Claudia Rendon figured it would be worthwhile to take some time off of work. After all, it was to save her kid's life. Her son Alex needed a kidney and she was an unlikely match.
But coming back to work weeks later, the Philadelphia mother found out that her job wasn't exactly so understanding.
"God gave me the blessing of being able to give my son my kidney," she tells a Fox affiliate in southeastern Pennsylvania. Her employers at the Aviation Institute Of Maintenance, however, weren't impressed.
Before Rendon took a leave from work, her bosses asked her to sign a statement indicating that she was aware that her position might not be available once she returned. Knowing that her employer thought of her as a "good employee," Rendon took the risk to save her son's life. Sure enough, however, Rendon's position was filled while she was away.
The Family Medical Leave Act permits employees to take 12 weeks off if they have to, but the Aviation Institute Of Maintenance, a smaller company that teaches mechanics how to work on airplanes, doesn't have to abide by that law. With under 50 employees, different regulations apply to Ms. Rendon's former place of business, so although she took off less time than that to recuperate, the Aviation Institute Of Maintenance were actually in the legal right to terminate her position.
But did they have to?
When reporters with Fox tried to catch up with her supervisor, they were ordered off the premises. "I have no comment and I'll have ask you to leave," said Rendon's former boss.
It was only the latest in a series of incidents that have made 2011 a nightmare for Rendon. Within the last year she suffered the death of her mother and her uncle, and from there had to cope with her father's diagnosis with leukemia.
"Everything was coming down all at once. I felt like the best thing that happened to me this whole entire year was that God gave me the blessing of being able to give my son my kidney," she tells reporters.
Sure enough, her luck ran dry once again when she tried to return to work. Now Rendon is one the 14 million and counting unemployed Americans who must attempt to reenter the workforce.
In the end, it is a small price to pay for saving a life. "She saved my life basically," says her son. "Who else can say their mom gave them life two times?"