Katrina cops on trial for conspiracy
Published time: 28 Jun, 2011 19:20
Edited time: 28 Jun, 2011 23:43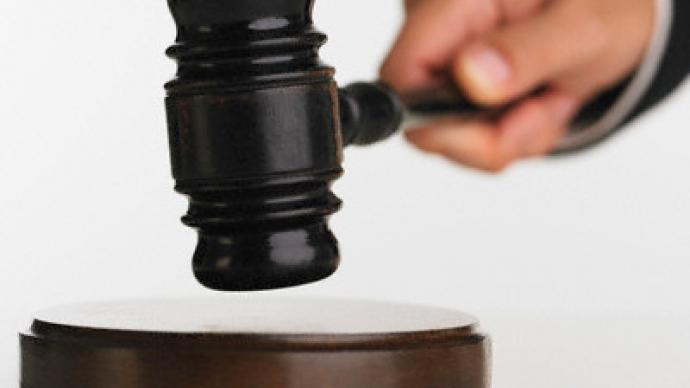 Michael Lohman has already admitted to participating in the cover up by New Orleans cops to conceal the truth behind a barrage of bullets that killed two and wounded four in the aftermath of Hurricane Katrina.
Now the ex-police officer is testifying on behalf of the prosecution against his former colleagues and their alleged involvement in the conspiracy.
A day after Susan Bartholomew told jurors that she felt police bullets rip through her flesh as she attempted to cross New Orleans' Danziger Bridge, Lohman is expected to testify that his fellow officers planted a gun, fabricated witnesses and falsified reports to make their shootings seem justifiable. They opened fire on a slew of unarmed civilians crossing the Danziger on September 4, 2005, killing a 17-year-old boy and a mentally disabled man. Three others were injured in addition to Bartholomew, who lost her arm in the gunfire.
Bartholomew says she took shelter behind a concrete barrier alongside her husband and teenage daughter when a bullet fired from a police gun left her arm hanging by only a small strip of skin.
Justice Department attorney Bobbi Bernstein said at the trial on Monday that officers "cut loose with assault rifles and shotguns and they did so without ever identifying themselves."
Police attest that the victims of the shoot-out were a sampling of the throngs of looters that ran amuck following the destruction caused by Katrina. "The mistake they made was thinking anyone walking on the Danziger Bridge that day was a criminal," said Bernstein.
Prosecutors on Monday said officers were out of control as they opened fired without following proper procedure. In response, defense attorneys tried saying that the cops were stressed, tired and overworked when they reacted to what they believed was an attack on fellow officers.
Representing Police Sgt. Kenneth Bowen, former officer Robert Faulcon, Sgt. Robert Gisevius and Officer Anthony Villavaso — all charged in the shootings that killed two men — defense attorneys say that the men heard gunshots so often at night that their rescue missions were temporarily aborted each evening once the sun went down. Another officer, retired Sgy. Arthur Kaufman, is being charged in the alleged cover-up.
Bernstein says that Sgt. Kenneth Bowen asked a colleague, "Is that one of them?" before stomping on a dying man after he was shot in the back with a shotgun by cops. The man, 40-year-old Ronald Madison, was fleeing the gunfire alongside his brother, Lance.
Lindsay Larson, the attorney for former officer Faulcon, says the incident was "a horrible, terrible mistake, but it was not a federal crime."