Kansas law would encourage doctors to lie and deny women abortions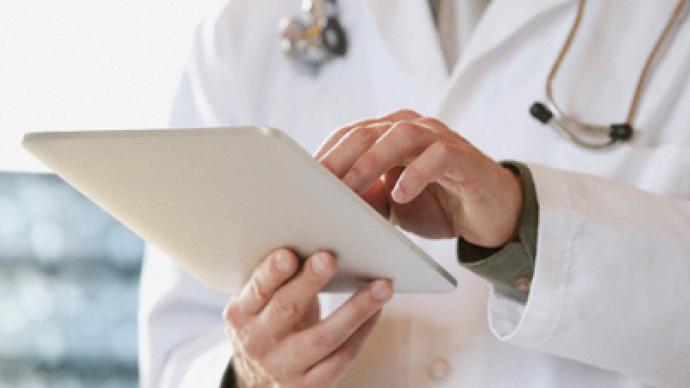 Lawmakers in the state of Kansas are quickly advancing a legislation that, if approved, would allow physicians to withhold information from patients, lie about the risks of abortion and even refuse service to some women.
The Kansas House of Representatives has passed HB 2598, a bill described by its authors as an act that will update laws there concerning abortion and introduces provisions that have opponents up in arms over the impact the legislation would have on women's services across the state. The Kansas State Senate has momentarily slowed down proceedings as they attempt to dissect every word of the act's 70 pages. Anti-abortion advocates are asking for a hurried vote, however, which could lead to a speedy passing that in turn would protect physicians who lie to their patients about potential risks of certain surgeries.In the bill, doctors are granted legal protection for refusing to disclose known birth-defects to the parents of the unborn child. If approved, physicians would be protected from keeping quiet on information that, if known, may lead the child's parents to consider abortion. That provision mirrors a similar one that was voted into law across the country in Arizona earlier this year by Governor Jan Brewer, in which doctors that "intentionally or knowingly" withhold information about the fetus are legally protected. Elsewhere in the Kansas abortion act, employees of medical facilities where abortions are performed would be prohibited from volunteering at public schools. Another portion of the law would permit public hospitals to refuse providing services to women if they believe it will cause serious harm and yet another provision would force physicians to inform patients with "a description risks related to the proposed abortion method, including … risk of breast cancer." The American Civil Liberties Union notes, however, that the National Cancer Institute, the American Cancer Society and other medical experts reject that theory.Even a Republican legislator in the state, Rep. Barbara Bollier (R-Mission Hills), has gone on the record to declare to her Capitol Hill colleagues, "An abortion does not cause breast cancer," reports the Huffington Post."This is the largest and most sweeping overhaul we've seen to date," Sarah Gillooly, public affairs manager for Planned Parenthood of Kansas, added to HuffPo back when the bill was proposed earlier this year. "Will Kansas legislators encourage doctors to lie and deny sick women care?" asks Elissa Berger, advocacy and policy counsel for the ACLU. "Let's make sure the answer is 'no.'"As Arizona saw with the recent passing of Senate Bill 1359, however, urging Kansas lawmakers to stand against the act might not be enough. After passing the Senate by a vote of 20-9, that legislation cleared the Kansas State House by 39 to 19.
You can share this story on social media: