Judge charged with stealing cocaine from evidence of cases he presided over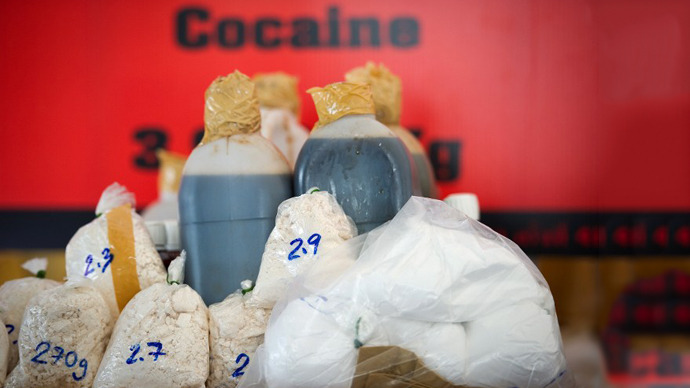 A former Pennsylvania judge has been charged on allegations that he stole confiscated cocaine used in case trials, in some instances replacing the contraband with baking soda.
Paul Pozonsky, a 57-year-old former Washington County judge, resigned from his position last year amid reports that he was the target of a state grand jury investigation. In May 2012, state police investigators discovered that evidence envelopes meant to contain cocaine were either missing, had been tampered with, or contained baking soda. The packets filled with baking soda also contained the former judge's DNA. 
In May 2011, Pozonsky requested that police bring all confiscated drugs into the courtroom. After these drugs were entered as evidence in their respective cases, Pozonsky or a member of his staff kept the envelopes, CBS News affiliate KDA reports. In one instance, Pozonsky allegedly asked a state trooper to bring a stash of more than 200 grams of cocaine to his personal chambers. The trooper obliged, handing over the haul in a sealed evidence bag, according to the Pittsburgh Post-Gazette.
"It was brought to my attention that inappropriate requests were being made by Judge Pozonsky to possess drug evidence for pretrial hearings for pretrial matters," District Attorney Gene Vittone, who took office in 2012, told the Post-Gazette. It was unclear what happened to the drugs until police made the shocking discovery shortly after Vittone and other court officials noticed Pozonsky's strange requests.
This month, a year after investigators made the find, Pennsylvania police charged Pozonsky with eight counts of theft, four counts of drug possession, one count of misapplication of entrusted property and one count of obstruction – all of which are misdemeanors. Pozonsky was also charged with a felony conflict of interest.
"This is troubling. This is humbling as you might expect," Bob Del Greco, the attorney representing the former judge, told KDKA. "And it's a serious matter and he's taking it as such."
Paul Martino, a general assignment reporter for KDKA, expressed the suspicions that this case raises, without making any accusations.
"What this looks like, is a sitting judge accused of snorting evidence – cocaine?" Martino asked Del Greco.
"That's a fair representation of the allegations," Pozonsky's attorney responded, thereby admitting that his client had used the white powder.
When asked if his client has a drug problem or has gone to rehab, Del Greco refused to comment.
"I… I'm really not in a position to discuss with any particularity the allegations now," he said.
Pozonsky had been on the bench for nearly 30 years, first as a magistrate and eventually in the Common Please Court. He oversaw high-profile criminal cases, and launched the Drug Treatment Court, which provides treatment and rehabilitation services for drug and alcohol users as part of the justice system case processing.
Pozonsky was arrested and released on $25,000 bond. His preliminary hearing is scheduled forJune 13.
You can share this story on social media: