CIA paramilitary operation emerges in agent's lawsuit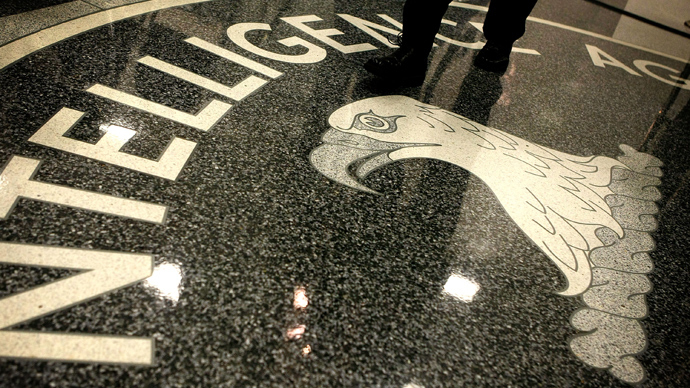 A covert CIA agent was accused of committing war crimes during a paramilitary operation overseas. Now as the probe proves to be inconclusive, the undercover officer is suing the Central Intelligence Agency.
The agent, whose name has not been released due to the sensitive nature of the case, plans to formally sue the CIA on Friday. Meanwhile details of the suit were published by Foreign Policy on Thursday as the first details emerge about a secretive campaign carried out by Uncle Sam that may have violated international law.
Sometime in 2010 or 2011, the plaintiff — identified only as John Doe in the legal filing — became entwined in a CIA inspector general probe that put him and others at the center of suspected war crimes.
"Following a specific overseas assignment/activity, John Doe was wrongfully accused of participating in, committing and/or possessing information about war crimes," the lawsuit states. "Other CIA employees were also accused."
Doe was engaged in "offensive operations against individuals designated or viewed as enemies of the United States," the complaint contests, and although he admits he had concerns about that activity, he insists he did nothing wrong. Last year an attorney for the inspector's general office made the same determination, but Doe is still under administrative suspension and says his life has been destroyed by the scandal.
Mark Zaid, Doe's attorney, doesn't divulge what those operations actually consisted of, but the CIA's clandestine operations have raised eyebrows internationally as of late, so much so that US President Barack Obama recently said he wants to shift control of the agency's controversial targeting kill done program to the Department of Defense. But with little oversight and leaked accounts a rare occurrence, very few details exist about the CIA's operations overseas. Earlier this year, New York Times journalist Mark Mazzetti authored an entire book focusing CIA paramilitary operations around the world.
But while the activity Doe is alleged to have engaged in remains unknown, Foreign Policy's John Hudson has more on what has happened since the IG investigation first got off the ground:
"For instance, following the operation, Zaid says his client's computer and cell phone were compromised by cyber hackers. At first, the client believed a foreign power was responsible and notified the FBI, which opened an investigation but could not determine the origin of the attack. After working with the FBI in its investigation, and finding it unusually cooperative, Zaid suspects the CIA was spying on his client."
"In connection with internal investigations of John Doe, CIA employees, either with or without authority, initiated physical and electronic surveillance of him, some of which were unlawful," the complaint reads.
"The surveillance included harassment tactics undertaken by local law enforcement who were cooperating with the CIA. Other tactics involved corruption of electronic devices such as computers and cellphones. The Federal Bureau of Investigation opened an investigation into CIA's activities involving John Doe."
Zaid writes in the complaint that the Administrative Procedure Act empowers courts to "compel agency action unlawfully withheld or unreasonable delayed," and that the length of delay in formally closing the IG's investigation into his client "fails the rule of reason."
The IG, the complaint continues, "is aware that there is no evidentiary basis for the allegations against John Doe and is purposely refusing to administratively close its investigation in order to discredit or otherwise cause harm to his career." Zaid is asking the US District Court for the District of Columbia to compel the CIA to close its investigation and expedite the process "in every way possible."