Obama green-lights John Edwards prosecution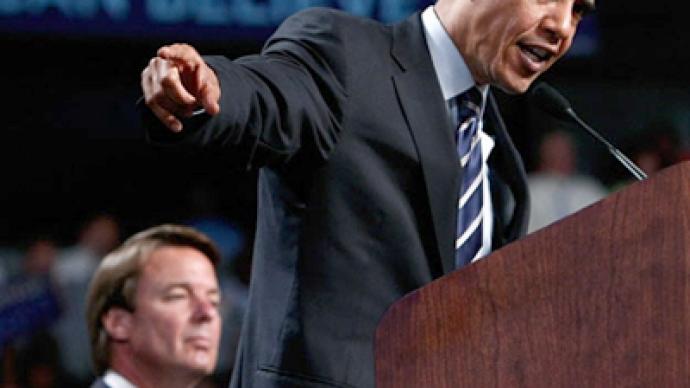 The US Justice Department has granted federal prosecutors the right to move forward with charges against former Senator and US presidential candidate John Edwards over alleged election law violations.
Edwards faces the possibility of an indictment over efforts he made to cover up an extramarital affair with his with campaign videographer Rielle Hunter. The affair resulted in a daughter, Frances Quinn Hunter, who is now three-years-old.Prosecutors will be looking into whether election laws were violated when he attempted to hide the affair from the public, his family and other campaign staffers. The government would have to prove in court that Edwards used donations for his campaign with the intent of covering up the scandal. Any charges or indictment have not yet been made public by the justice department.
You can share this story on social media: