Woman, child killed in New Jersey hostage situation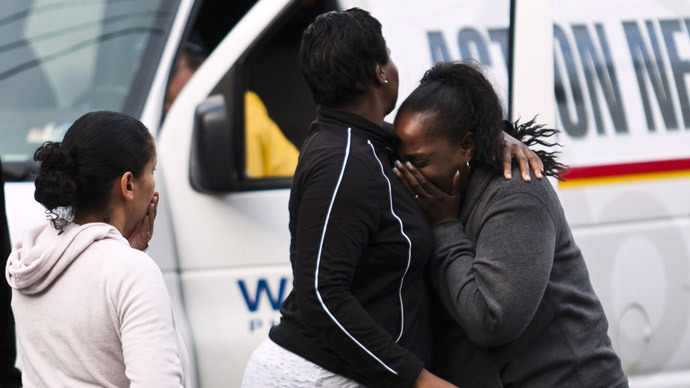 A suspect who killed his girlfriend, her son and then took three children hostage was shot dead when police stormed the house to rescue them. The bodies of a woman and a 13-year-old boy were found when the New Jersey standoff ended after nearly 37 hours.
The three children, aged 18, 16, and 4 are safe, and the area around the incident has been secured, state police Sgt. Adam Grossman told AP.
Suspect Gerald Tyrone Murphy, 38, was shot by police and died of his wounds.

During the standoff "a small army" of police have surrounded the South Trenton home, according to news website nj.com. 
Police were called to the house around 3:30 pm local time for a "well-being check" on Friday, local media reported. Once inside the home, police found the partially decomposed body of the man's girlfriend.
A preliminary investigation suggested that Carmelita Stevens and her son were killed approximately two weeks ago, police said.

Chestnut St barricaded at scene of standoff in Trenton. Source: man killed wife & his child, holding 2 kids hostage twitter.com/chriscato/stat…

— Chris Cato (@chriscato) May 10, 2013
The man is reported to have pulled out a gun, signaling to police that he was taking the children hostage. Police then retreated and called a SWAT team. 
The victim has been identified as 42-year-old Carmen Kelly, a mother of five. The suspect's identity has not been released.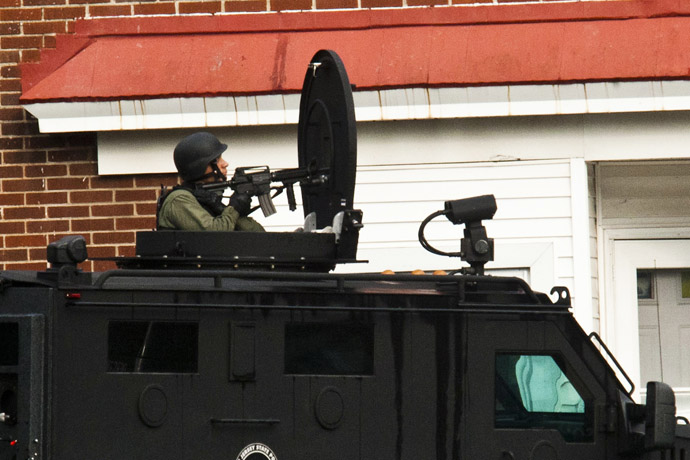 Kelly's cousin said that she had been living at the house with her children for the past two months.

Negotiators from the city and the state tried to get the man out of his house without a fight, Mercer County First Assistant Prosecutor Angelo Onofri said.
Homes on the surrounding block have been evacuated as a precaution, and police tape has cordoned off the street in front of the house.