Money talks at dance-driven fest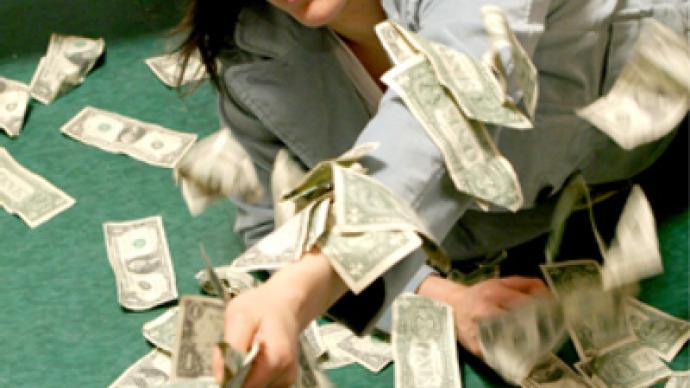 The summer festival of theater acts and dance performances called "The Diversion," is set to hit the Russian capital on Saturday.
One of the main highlights of the dance extravaganza will be "Becky, Jodi and John," choreographed by the trailblazing American artist, John Jasperse.
His performances have traveled far beyond America to Brazil, Chile, Israel, Japan and throughout Europe.
The award-winning foremost choreographer has created his signature contemporary dance company, one of whose aims is said to be to "challenge audiences worldwide with innovative aesthetic and intellectual experiences thereby expanding the form of contemporary concert dance and its relevance to the greater culture."
Jasperse's philosophy is well reflected in one of his latest performances, "Becky, Jodi and John." Created for just three dancers, the project addresses the longevity of the performer using the language of dance.
It's common knowledge that almost all forms and varieties of dance, from classical ballet to contemporary dance, are "age-driven." Putting an emphasis on youth, dance often leaves little work/space for seasoned performers once they turn forty.
In "Becky, Jodi and John," the indefatigable choreographer, Jasperse, together with his team of "dance-soulmates" tries to tackle the problem of sustaining a performing career past forty.

The other American act worth checking out on the dance festival's menu is, of course, "The Money Conversation," brought together by dancer/creator Sara Juli.
Described as "provocative" by some and "truly generous" by others, Sara Juli is literally giving away her bank account savings, namely five thousand dollars, to those present at the performance, thus turning her 60-minute-long entertainment act into a balancing act of improvisation, or rather a test of morale, nerves and humor.

Another example of setting a positive dialogue onstage is "Mirliflor," a coproduction between Belgian choreographer Karine Ponties, who trained at Maurice Bejart's school in Brussels and the Dialogue Dance Company from Russia's Kostroma Region.
"Mirliflor" means "fragrance of a thousand flowers" in Latin. But in the theater reality, it could also stand for solitude and passion, which is all human nature…
The dance festival will be underway in Moscow from July 17-31 at the "Aktovy zal" venue.
Valeria Paikova, RT
You can share this story on social media: