'Isreal' on the map – Counterterrorism calendar becomes butt of jokes after blunder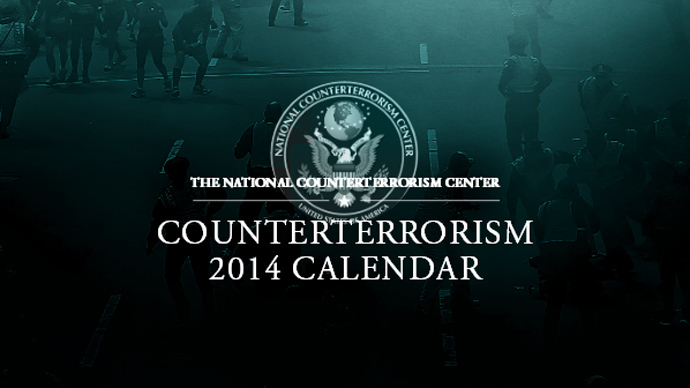 An embarrassing error somehow led the National Counterterrorism Center to misspell the name of one of America's closest allies on its new interactive calendar.
Released on Wednesday, the 2014 Counterterrorism Calendar features a map of terrorist activity occurring in numerous countries. Hover your mouse over Israel, however, and you'll see a gray pop-up that misspells the country's name as "Isreal."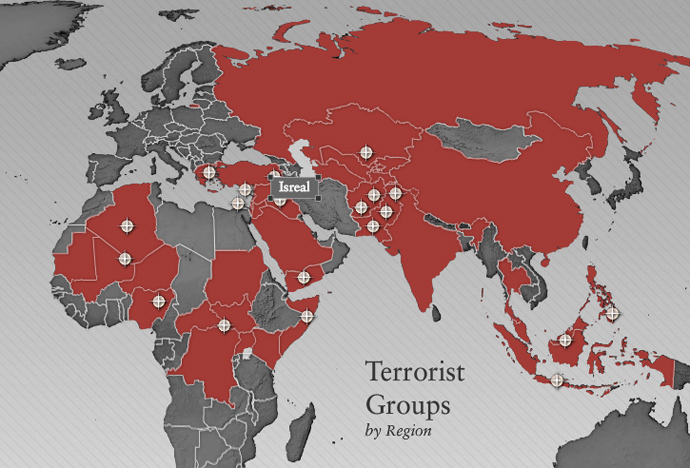 Although Israel is considered a US ally, it was included on the calendar due to activity by the group Hamas, which operates within the Gaza Strip.
The Weekly Standard's Jeryl Bier noted the error, to which an NCTC spokesperson responded, saying, "Thank you (and Mr. Bier) for highlighting the typographical errors associated with our online interactive calendar. We've provided these edits to our graphics team who will correct the programming as soon as possible."
Nevertheless, the mistake has not been corrected even hours later.
Aside from fueling jokes at the government's expense, the Weekly Standard also noted three interesting omissions from the NCTC's calendar, especially considering recent statements by the US State Department.
On January 10, the State Department issued terrorist designations for groups in Libya and Tunisia, highlighting three new Ansar al-Sharia organizations. In Libya, two groups were created after the fall of former leader Muammar Gaddafi, and have been implicated in the September 11, 2012 attack on the American diplomatic mission in Benghazi.
Meanwhile, the State Department said that "Ansar al-Shari'a in Tunisia, which is ideologically aligned with al-Qa'ida and tied to its affiliates, including AQIM, represents the greatest threat to U.S. interests in Tunisia."
Although these designations were made last week, the NCTC did not include Tunisia or Libya on its newly released counterterrorism calendar.
The other notable omission is Iran, which the State Department mentioned extensively in its most recent Country Report on Terrorism, published in May 2013, but which the NCTC did not include in the list of threats.
You can share this story on social media: