isoHunt re-launched with millions of torrents just weeks after being shuttered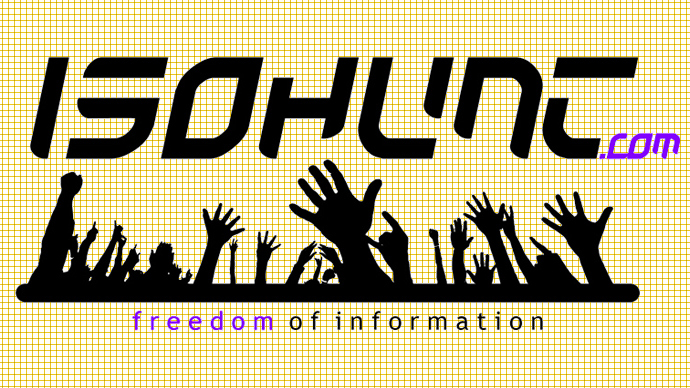 Less than one month after isoHunt was shut down and its founder served with a $110 million fine, the BitTorrent site has triumphantly returned to the internet, resurrected by a web preservation group known only as 'ArchiveTeam.'
The torrent index site - which provides users with links to illegally posted movies, music, video game, and software files – closed down earlier this month after more than a decade online. The announcement, quietly made in a court document filed October 17, also indicated that isoHunt's Canadian founder, Gary Fung, would be forced to pay a $110 million fine to the Motion Picture Association of America (MPAA) for "inducing" copyright infringement.
Just days after the settlement was made public, a shadowy group known only as ArchiveTeam told the file-sharing news site TorrentFreak that it intended to preserve the files on isoHunt and maintain the popular site for future users.
"The settlement took everyone by surprise, and appeared to come out of nowhere. IsoHunt is shutting down in less than three days, and the speedy massacre of such a significant volume of metadata is a tragedy," an ArchiveTeam member known as 'Lysobit' said on October 20.
"This project isn't about politics or copyright issues. This is about preserving culture and historical metadata. All data is essential."
Fung threw a monkey wrench into the plans when he took down isoHunt days before the October 23 deadline, thus preventing ArchiveTeam from finishing its plan.
After spending years fending off the MPAA, the Recording Industry Association of America (RIAA), and the federal government, isoHunt seemed doomed. But just when ArchiveTeam said it could not re-launch the site, another group - allegedly with no ArchiveTeam affiliation - managed to do just that.
A representative from the nameless entity spoke to TorrentFreak and reflected similar goals to those of ArchiveTeam.
"IsoHunt has been a great part of the torrent world for more than a decade. It's a big loss to everyone who used it over the years. Media corporations don't like innovation or competition and isoHunt's fate is one of the examples of how they deal with it," the source said.
IsoHunt.to was officially re-launched on Tuesday. The site has the same layout and color scheme as the former incarnation of isoHunt. Perhaps most crucially, isoHunt.to also points users toward all kinds of media content which they would otherwise have to pay for.
"IsoHunt can definitely be called a file-sharing icon," the source continued. "People got used to it and they don't want to simply let it go. We want those people to feel like being at home while visiting isoHunt.to. The main goal is to restore the website with torrents and provide users with the same familiar interface."
Approximately 75 percent of the lost torrents have been restored. The site is also available at isoHunt.ee and is hosted in Australia, according to Ars Technica.
"Only time will tell whether users like the site or not. If they like the idea and keep coming back we'll be happy to develop the project even further," the source said.
The update seems like an obvious setback for the MPAA, RIAA, and other copyright enforcers. Fung's $110 million was relatively small compared to the $600 million he may have been forced to pay had he not agreed to shut down isoHunt and have the matter heard in front of a federal jury. Either way, Fung is almost certainly unable to produce the actual fine's amount.
Before it was shut down, the site is thought to have had 44.2 million daily users and nearly 14 million torrents. That demand, whether it be legal or otherwise, could be a sobering statistic for MPAA chairman Chris Dodd, who issued a warning to future torrent operators after isoHunt's demise this month.
"Today's settlement is a major step forward in realizing the enormous potential of the internet as a platform for legitimate commerce and innovation," Dodd said. "It also sends a strong message that those who build businesses around encouraging, enabling, and helping others to commit copyright infringement are themselves infringers, and will be held accountable for their illegal actions."