IRS awarded contract to surveillance company that tracks license plates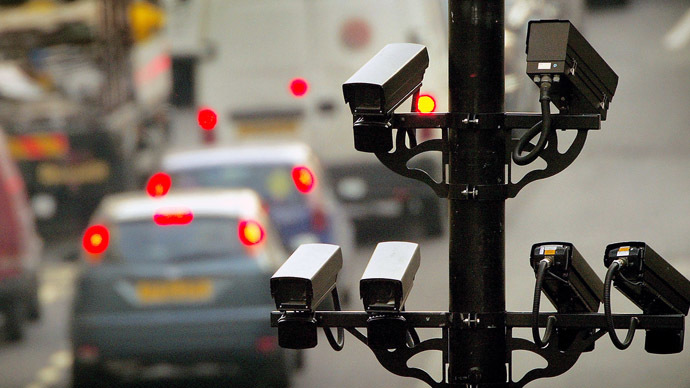 A California-based surveillance vendor that sells access to license plate databases and the devices that indiscriminately collect that information has been reportedly cashing checks from the Internal Revenue Service and other federal offices.
According to procurement records seen by journalists at Bloomberg News, the IRS is among a group of United States government agencies that has awarded contracts to Vigilant Solutions, a seller of controversial license plate tracking technology that has attracted the ire of the American Civil Liberties Union and other privacy proponents in recent years.
On Thursday this week, Kathleen Miller wrote for Bloomberg that the IRS, the US Forest Service and the Air Force's Air Combat Command have since 2009 conducted off the radar deals with Vigilant that allowed the company to receive roughly $415,000 from Uncle Sam.
License plate readers and the systems that scour vast databases of vehicle details — particularly the kinds offered by the Livermore, CA headquartered company — have increasingly been scrutinized by civil libertarians as of late. Only this past February, in fact, the US Department of Homeland Security scrapped plans to build and maintain a national database of license plate information just days after the Washington Post published details about the proposed program.
"Ultimately, you're creating a national database of location information," Electronic Frontier Foundation staff attorney Jennifer Lynch told the Post at the time. "When all that data is compiled and aggregated, you can track somebody as they're going through their life."
Just two months later, Lynch now tells Bloomberg that she's befuddled as to why the a federal tax agency would need to acquire such technology.
"Especially with the IRS, I don't know why these agencies are getting access to this kind of information," she told Miller. "These systems treat every single person in an area as if they're under investigation for a crime — that is not the way our criminal justice system was set up or the way things work in a democratic society."
According to Bloomberg, the IRS awarded Vigilant a contract in June 2012 that for $1,188 provided the agency with "access to nationwide data." Combined with contracts awarded to the Department of Agriculture's Forest Service and the Air Combat Command, Vigilant has received nearly half-a-million dollars from the federal government in the last five years
As RT reported earlier this year, Vigilant and a similar company based out of Texas called Digital Recognition Network (DRN) filed a lawsuit in federal court asking a judge to issue a permanent injunction against a law in Utah that essentially abolished the sale and use of license plate readers by private companies and put restrictions on how long government agencies can store the data collected by those devices.
Todd Hodnett, the founder of DRN, told Utahls KSL news network at the time that the injunction "has already had a significant monetary impact on our corporation and our shareholders."
And only this past week, a press release published on the Vigilant Solutions website accused civil liberties groups of "tak[ing] advantage of the growing national debate over surveillance" in order to spearhead "legislative onslaught" against surveillance vendors.
Indeed, Steve DelBianco of NetChoice, DC-based trade group that works with e-commerce companies, told Bloomberg this week that he thought the swelling complaints directed at vendors like Vigilant and DRN "is a knee-jerk reaction to Snowden revelations."
"Our governments require us to display a plate on our cars, visible on the front and back in public, for a reason," he said.
When Bloomberg's Miller approached the IRS about why that agency in particular required such ability, however, she came up empty handed.
"The IRS uses a variety of investigative tools similar to other law-enforcement agencies to assist with criminal cases," agency spokesperson Eric Smith told Bloomberg, likely referring to national policing agencies like the Justice Department's Drug Enforcement Administration, the Federal Bureau of Investigation and the US Marshals Service.
As far as tax agency goes, however, Smith "declined to say how the IRS used the records in its investigations," Miller wrote.
According to the Bloomberg report, the US Department of Agriculture's Forest Service awarded Vigilant a contract valued at over $7,000 in 2009 for use of its "CarDetector" system that scans local license plate numbers and attempts to match the tags against a master database. Then in August, the agency gave Vigilant another $7,500 for a subscription to its database and other services, according to Miller. Air Combat Command Spokesman Benjamin Newell told Miller that the $114,000 contract it awarded Vigilant in September 2011 provided them with readers that the military considers a "valuable tool" that makes base access "easier and more secure."
You can share this story on social media: