IRS admits, apologizes for targeting right-wing groups in election run-up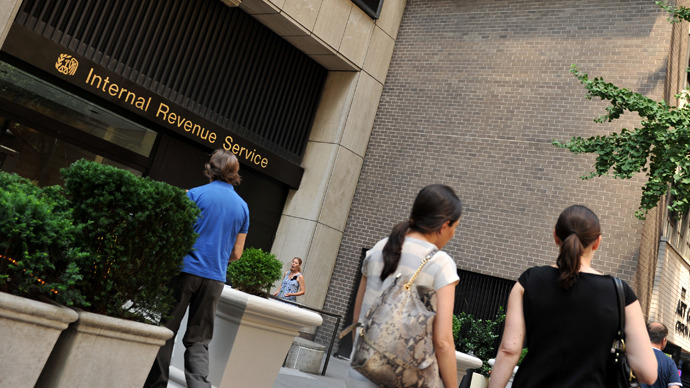 Officials from the US Internal Revenue Service apologized Friday after confessing that the agency had targeted conservative political groups, putting them under extra scrutiny during the months leading up to the 2012 presidential election.
Organizations that used words including "tea party" or "patriot" in their applications for tax-exempt status were flagged. Some were asked for their list of financial donors, a flagrant violation of IRS policy, Lois Lerner, an IRS division head, told the Associated Press.
"That was wrong. That was absolutely incorrect, it was insensitive and it was inappropriate," she said. "That's not how we go about selecting cases for further review. The IRS would like to apologize for that."
Approximately 75 groups were targeted, although none had their tax-exempt status revoked, Lerner added. She reiterated that the scheme was started by low-level employees in Cincinnati, Ohio and that IRS higher-ups were not privy to what was happening at the time. 
"They didn't do it because of any political bias," Lerner continued. "It was an error in judgment and it wasn't appropriate but that's what they did. We've now corrected these issues, and we don't expect that any of these will be repeated going forward." 
Tea Party groups and similarly-minded activists who were outspoken in their disdain for US President Barack Obama complained of mistreatment from the IRS before the election, when political feelings are naturally heightened. Sal Russo, founder of the Tea Party Express political action committee, told ABC News that though his group was never harassed by the IRS, he did hear of government resistance to the tax exemption requests.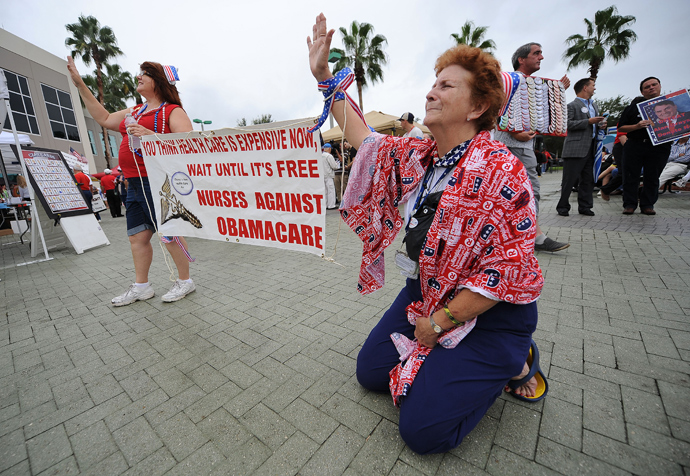 "On our bus tours the local Tea Party groups were all screaming about it," Russo said. "It was so pronounced around the country that it was obvious the Tea Party groups were being targeted. Not unlike any bureaucracy, the first reaction is to deny everything even when they don't know the facts."
He added that he was "glad they finally acknowledged what was obvious to everyone else." 
Other leaders in the Tea Party, a right-wing anti-government faction created in 2009 in reaction to government relief for foreclosed-upon homeowners, were decidedly less forgiving. 
"It is suspicious that the activity of these 'low-level workers' was unknown to IRS leadership at the time it occurred," Jenny Beth Martin, national coordinator for Tea Party Patriots, which bills itself as the biggest Tea Party group in the US, told ABC. "President Obama must also apologize for his administration ignoring repeated complaints by these broad grassroots organizations of harassment by the IRS in 2012, and make concrete and transparent steps today to ensure this never happens again." 
One coincidence that's fueled conspiracy theories is the IRS' responsibility to enforce Obama's health care law, which critics have cited as prime evidence of governmental overreach. Jay Sekulow, an outspoken conservative lawyer, equated the wrongdoings by the IRS to government censorship during the American Civil Rights movement when he spoke to The New York Times in 2011. 
"This is obviously a coordinated effort by the IRS to stifle these Tea Party and Tea Party-affiliated groups, and to stifle free speech activities," he said.
You can share this story on social media: