Iranian media points to US involvement in nuclear physicist's killing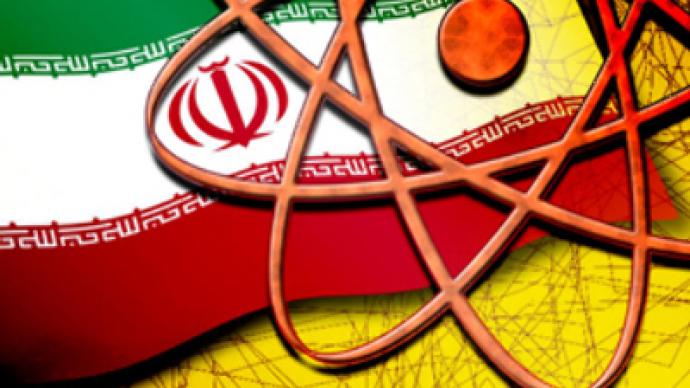 Tehran University is mourning the death of a nuclear-physics professor as Iranian media warns that such assassinations are "on the agenda of the United States."
Iran's Press TV reported that Dr. Massoud Ali-Mohammadi, a scientist and lecturer at Tehran University, was killed in a bomb blast outside his home on Tuesday, the latest incident of foul play against Iran's nuclear research community.
Authorities say terrorists detonated a remote-controlled bomb rigged to a motorcycle near the professor's home, situated in the Qeytariyeh neighborhood of northern Tehran, as Mohammadi approached his vehicle.
Iranian television showed pictures from the scene of the blast, with windows in the nearby buildings blown out by the force of the explosion.
Tehran's Prosecutor Abbas Jafari-Dolatabadi confirmed the assassination of the university lecturer on Tuesday morning.
"No suspect has been arrested yet," he told the Iranian Students News Agency, adding that Mohammadi taught neutron nuclear physics at the University of Tehran, which was one of several campuses around the country where students held anti-government protests last month.
Press TV described Mohammadi as "a staunch supporter" of the Iranian Revolution of 1979, a momentous event that toppled a Western-backed monarchy and brought to power Ayatollah Khomeini.
As of Tuesday evening, no group had claimed responsibility for the murder.
Speculation mounts
The death of Dr. Massoud Ali-Mohammadi is the second act of foul play against an Iranian nuclear researcher in less than a year. In June, Shahram Amiri, an Iranian nuclear scientist, went missing in the Saudi holy city of Medina while on a pilgrimage.
In December, the Iranian Foreign Ministry said Tehran had information that authorities in Riyadh had handed Amiri over to the United States.
He added that Amiri is among a dozen or so Iranian nationals being detained in US prisons.
Iran's Press TV on Tuesday did not mix words as to whom it believed was responsible for the recent attacks: "It seems that kidnap and assassination of Iranian scientists is on the agenda of the United States."
A senior diplomat from the US Embassy in Moscow, who requested not to be named, described the allegations in one word: "ludicrous."
Talking to Iran
Relations between Iran and the United States, despite US President Barack Obama's offer of "a new beginning" in diplomatic relations with Iran, remain strained over Tehran's controversial nuclear activities.
Washington fears Iran's uranium enrichment program is a cover to build nuclear weapons, a charge Iranian officials deny.
Iran, a signatory to the Nuclear Non-Proliferation Treaty and member of the International Atomic Energy Agency (IAEA), argues that it is entitled to pursue nuclear technology for civilian purposes.
Under the Bush administration, Washington regularly threatened to bomb Iran's nuclear facilities, but the saber rattling took a back seat to a more realist approach when Barack Obama entered the Oval Office in 2009.
But the changing of the guard in Washington has not prevented US military commanders from voicing tough remarks on Iran.
On Monday, Tehran dismissed a warning by Head of US Central Command David Petraeus that the US military has a series of "contingency plans" for dealing with Iran's nuclear program.
"It would be almost literally irresponsible if CENTCOM were not to have been thinking about the various 'what ifs' and made plans for a whole variety of different contingencies," Petraeus said in an interview with CNN.
"He has made thoughtless comments and it is better that any statement made in this regard take a constructive approach," the Islamic Republic News Agency quoted Foreign Ministry Spokesman Ramin Mehman-Parast as saying on Monday.
The comments from one of America's highest-ranking officers signal a break from the Obama administration's oft-stated commitment to striving for diplomacy with Tehran.
Despite the passing of a December deadline that calls for Iran to agree to transfer its enriched uranium supplies to Russia for further refining, Barack Obama continues to cling to diplomatic channels for solving the Iranian stalemate.
Now the question remains as to whether Barack Obama will succeed in sitting down to meaningful negotiations with Iranian President Mahmoud Ahmadinejad before political patience on all sides is exhausted.
If the American president fails in this task of herculean proportions, his Nobel Peace Prize will have been won in vain.
Read also – US, Israeli Intelligence Behind Assassination
You can share this story on social media: