Iran to help US on Afghanistan?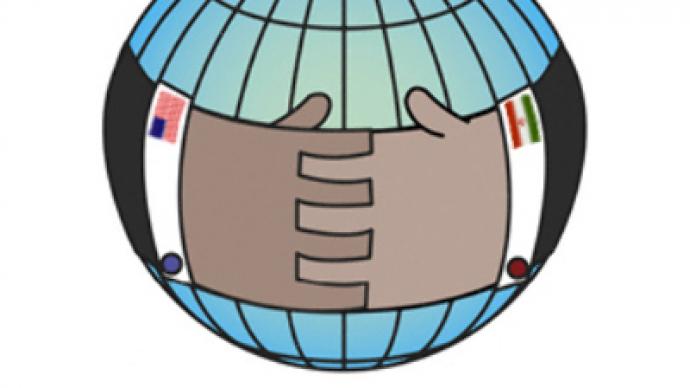 Thirty years after the Islamic Revolution Iran may once more become an American ally. All the US need to do to achieve this is to invite Tehran to an international conference on Afghanistan in March.
US plans to shift its military attention to Afghanistan may be put into practice sooner than expected. And Iran, a potential military target itself not long ago, might assume the role of ally in these plans.
Considering dialogue
According to US Secretary of State Hillary Clinton, Obama intends to invite Iran to the conference, featuring Afghanistan's other neighbours and players in the war on terror.
According to a Reuters report, Iran said it would consider taking part in an international meeting on Afghanistan, should the invitation be sent.
"If America and European countries and others need to use Iran, they should give us [an invitation]. We will review it with the approach that we are ready to offer any help to Afghanistan," Iranian government spokesman Gholamhossein Elham told a news conference.
The conference scheduled on March 31 might well revive the partnership between the two countries and such a revival will be hailed as a breakthrough by Moscow.
Speaking at a new conference on Saturday, Russia's foreign minister, Sergey Lavrov, said he hopes "the revising of politics on Iran may help the US to play a more active role in looking for a solution to the Iranian nuclear problem."
Inconsistent ally
Iran has already been a key US ally in the region, back in 1960s-1970s, when it was governed by a pro-US Shah. However things changed in February 1979 following the Islamic Revolution that elevated Ayatollah Khomeini to the position of the Supreme Leader of the country.
To worsen matters, in November 1979, Iranian revolutionary group Muslim Student Followers of the Imam's Line occupied the American embassy in Tehran and took 52 US diplomats hostage for 444 days, which predictably led to the US severing diplomatic ties with Iran.
Subsequent decades only added to the tension between the two countries, such as Iran's notorious nuclear programme (ironically launched back in 1950s under U.S. guidance): completely peaceful according to Tehran, aimed at building weapons of mass destruction in the eyes of Washington.
Nevertheless, 2009 may see a revival of the old partnership, as the freshly-elected US President Barack Obama has been very vocal about his intentions to try to dismantle the wall that has been standing between his country and Iran. It remains to be seen if he'll turn words into actions.
You can share this story on social media: