Obama talks Internet freedom on Reddit's 'Ask me anything'
US President Barack Obama feels like fielding some questions, but isn't calling on correspondents from the depths of the West Wing. The commander-in-chief is conducting a Q and A, and is insisting that users of Reddit.com ask away.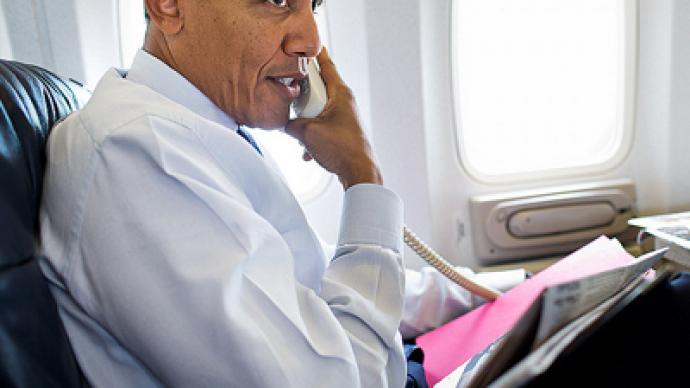 President Obama surprised Redditors on Wednesday afternoon by announcing that he'd be participating in one of the website's "Ask Me Anything," or AMA, threads. "Hi, I'm Barack Obama, President of the United States. Ask me anything. I'll be taking your questions for half an hour starting at about 4:30 ET," the president wrote.Within minutes, a tremendous amount of traffic momentarily caused Reddit.com to be unavailable to users as the president prepared to take questions, which ranged from inquiries about the White House's secret homebrew beer recipe to his latest take on the student loan debt crisis and the future of the country's space program — a topic that the president decided to dive into head first with his first Reddit response."Making sure we stay at the forefront of space exploration is a big priority for my administration," the president wrote. "The passing of Neil Armstrong this week is a reminder of the inspiration and wonder that our space program has provided in the past; the curiosity probe on mars is a reminder of what remains to be discovered. The key is to make sure that we invest in cutting edge research that can take us to the next level – so even as we continue work with the international space station, we are focused on a potential mission to a asteroid as a prelude to a manned Mars flight."In his second Q and A response, the president offered insight into online freedoms, an issue that has come up again and again in recent months, especially on Reddit, a website that participated in a massive Internet black-out earlier this year to voice opposition with the proposed Stop Online Piracy Act, or SOPA."Internet freedom is something I know you all care passionately about; I do too. We will fight hard to make sure that the internet remains the open forum for everybody – from those who are expressing an idea to those to want to start a business. And although their will be occasional disagreements on the details of various legislative proposals, I won't stray from that principle – and it will be reflected in the platform," the president wrote.When one user asked the president, "What was the most difficult decision that you had to make during this term?" Mr. Obama responded with, "The decision to surge our forces in Afghanistan.""Any time you send our brave men and women into battle, you know that not everyone will come home safely, and that necessarily weighs heavily on you. The decision did help us blunt the taliban's momentum, and is allowing us to transition to afghan lead – so we will have recovered that surge at the end of this month, and will end the war at the end of 2014. But knowing of the heroes that have fallen is something you never forget," Mr. Obama wrote.In another response, the president ensured the Reddit crowd that the recipe for the White House's beer will be made available soon, adding, "I can tell from first hand experience, it is tasty."Shortly after the president announced he'd be participating in an AMA, a surge in traffic rendered Reddit unavailable to many users. On Twitter, the YourAnonNews account affiliated with the hacktivism group Anonymous asked, "So if #Obama effectively DDoSed Reddit through his AmA, should he be prosecuted for cybercrime as well? "Before finishing his AMA session, the president wrote,  "I want to thank everybody at reddit for participating – this is an example of how technology and the internet can empower the sorts of conversations that strengthen our democracy over the long run."
You can share this story on social media: