Incomes plummet to worst in 20 years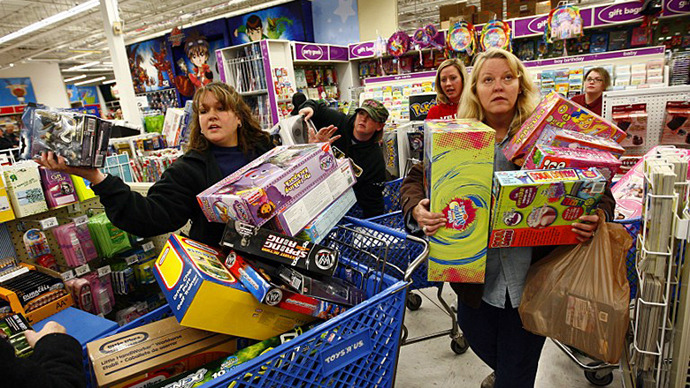 Americans spent slightly more of their money in January than the month before, the latest Commerce Department report shows, but the rate of income growth hit a 20-year low.
Yes, it was a good month for the US economy in terms of pumping money away on utilities like gas and electric. The Commerce Department said on Friday that consumer spending increased 0.2 percent compared with December — on par more or less with what most economists had predicted — and largely due to a surge in demand for utilities during the winter months. But while that statistic is being touted as a signal of the strengthening economy, other indicators suggest things are not as sound as they may seem.
Personal incomes plummeted in January, the new report adds, with that month's drop of 3.6 percent being the most significant downward change since January 1993 when Pres. Bill Clinton was just beginning his first term in office. Coupled with a slight surge in spending, the latest news means Americans are largely spending more money than before while saving less.
The news comes only days after a study released by the website Bankrate.com found that barely half of Americans have more money in their savings account then they owe in credit card debt.
Yelena Shulyatyeva, an economist at BNP Paribas, New York, tells Reuters that this could be the start of something much more serious. "We expect a significant decrease in real consumer spending in the first half of the year," says Shulyatyeva. Additionally, the economist says this could mean some underwhelming news for the GDP this quarter.
Speaking to the Associated Press, BMO Capital Markets senior economist Jennifer Lee says that a slight hike in taxes starting on the first of the year is partially to blame for what could become a serious problem in the months to come. "The sting of higher taxes hit home at the start of the year. This will cool spending in the next few months before consumers adjust to higher rates."
James Marple, a senior economist at TD Economics, adds in a USA Today report that, given the latest changes in tax rates and spending cuts, growth during the first half of 2013 is unlikely to exceed a rate of 2 percent.
"At this pace, the unemployment will not improve and pressure will remain on the Federal Reserve to continue its asset purchase program," Marple said.
Earlier in the week, an analysis conducted by MSCI Inc. concluded that current economy-saving policies enacted by Federal Reserve Chairman Ben Bernanke could cause the country's central bank to lose half a trillion dollars during the next three years.
January's 3.6 percent decline in income growth comes after an increase of 2.6 percent one month earlier, results that are typical given the holiday shopping season.
You can share this story on social media: