'Never in his life': Father of Tsarnaev's friend questions FBI slaying of son
An FBI agent shot Tamerlan Tsarnaev-linked triple murder suspect Ibragim Todashev in Florida, allegedly after the suspect attacked him with a knife. But Todashev's father Abdulbaki told RT he strongly doubted his son could attack the agent first.
Following reports that a Chechen man Ibragim Todashev, suspected in a 2011 triple murder in Massachusetts alongside the elder Tsarnaev and questioned about the Boston bombings previously, was shot by an FBI agent during interrogation in Orlando, Florida, RT had a phone conversation with the suspect's father.
The elder Todashev described his son as "a very calm" man, who wouldn't become aggressive for no reason.
"Never in his life would he attack anyone unprovoked," Abdulbaki Todashev stressed.
Abdulbaki, who lives in Grozny, Chechnya, said he was not contacted by anyone from the US, and his only sources about Ibragim's fate were neighbors citing media agencies.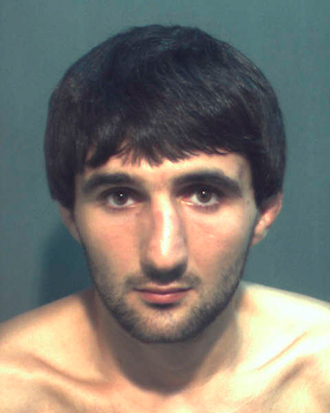 Having heard the reports that Ibragim was questioned by a group of people, including several policemen, Abdulbaki also said he does not believe he would rush to engage in a one-sided fight.
He explained that his 27-year-old son studied in the Russian city of Saratov, and later in Grozny, but decided to give up his education and move to the US after going on a student internship there.
Ibragim decided to leave for Florida because he "liked America," Abdulbaki explained, adding he never got to know what occupation, if any, his son had in the US, other than practicing sports.
Abdulbaki said they were not acquainted with the Tsarnaev family at home in Chechnya. Ibragim knew Tamerlan Tsarnaev only because they went to the same gym when he stayed in Boston, he added.
Ibragim "couldn't take part" in the Boston Marathon bombings as he was undergoing a surgical operation on his tendons in Florida days before the bombings and "had to learn how to walk again," the father said.
Todashev's friend Khusen Taramov said he and Ibragim had been interrogated about the bombings earlier this week.
But reports said that on Wednesday the investigators were questioning Todashev over his alleged role in an unsolved 2011 triple homicide in Waltham, Massachusetts, which the bombing suspects Tamerlan and Dzhokhar Tsarnaev have been implicated in, and that he was ready to sign a confession.
Todashev allegedly took out a knife and attacked the FBI agent questioning him, but was shot to death.
Taramov said Ibragim was going to fly back home to Chechnya, but the FBI insisted that he postpone his trip for "one last" interview. Abdulbaki also knew that his son was flying to Grozny on May 24.
You can share this story on social media: