I Want You (not to go crazy in the US Army)!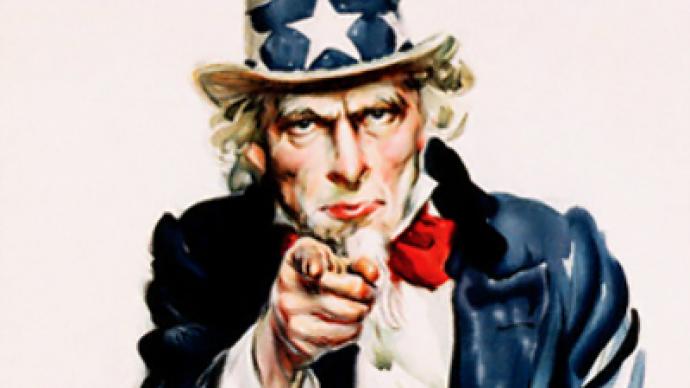 US leaders are struggling to explain why an increasing number of its servicemen, including those stationed at home, are taking their own lives or the lives of their fellow comrades.
The last thing a soldier wants to think when he is suddenly confronted with gunfire is that a fellow soldier has gone off the edge, cutting down fellow soldiers with his automatic weapon in the cruelest of surprise attacks. But that is exactly what happened on Monday afternoon at Camp Liberty, part of a vast military installation near Baghdad International Airport.
An unidentified American soldier, who is now in custody, opened fire on fellow troops around 2 pm inside a combat stress clinic, killing 5 and wounding three.
The death toll from the Monday shooting was the highest for US troops in a single attack since April 10, when a suicide truck driver killed five American soldiers with an explosion near a police barracks in Mosul.
At the Pentagon, Defense Secretary Robert Gates called the incident "shocking" and said that "we're still in the process of gathering information on exactly what happened."
US officials did not provide a motive for the attack, but it seems to be part of a larger picture of soldiers being driven to desperation by repeated deployments, excessive use of anti-depressant medication and the 24/7 stress of a nation that has been fighting on two dangerous fronts for almost a decade.
In September, an Army sergeant killed two of his superior officers after they threatened to relieve him of duty for negligence.
Sergeant Joseph Bozicevich of Minneapolis is being charged with murdering his squad leader, Stagg Sgt. Darris Dawson of Pensacola, Florida, and a fellow officer, Sgt. Wesley Durbin of Dallas, Texas.
Stress and more stress
Stress is taking a heavy toll on US soldiers in Iraq. About one-fifth of all US servicemen are believed to be suffering from 'post-traumatic stress disorder,' a mental ailment that can trigger any sort of 'irregular behavior' – from taking one's own life, to taking the life or lives of others.
Researchers are even looking at how much sleep the average soldier is getting, and argue that the present amount of 5.6 hours, under conditions of extreme stress, could be a large part of the problem.
All things considered, the US Army's worst enemy is the stressed out American soldier, who is showing all of the symptoms of a nation at perpetual war. Between September 2008 and last month, 72 US troops died as a result of non-combat causes, including suicide and death at the hands of fellow soldiers; just 67 died as a result of contact with the enemy. Moreover, the Army reports that an estimated five soldiers in Iraq attempt to commit suicide each day.
These are numbers that are increasingly worrying to the US top brass, especially as military planners are preparing for yet another 'surge' of troops, this time in Afghanistan.
Suicide in the ranks
In 2008, the US Army hit a grim milestone: 140 soldiers had committed suicide by the year's end – the highest annual rate of suicide among soldiers since the Pentagon began keeping records on the rate 28 years ago. This means that for the first time a US soldier is more likely than a civilian to take his own life. It also means that an American soldier is more likely to die as a result of his own volition, as opposed to that of an enemy.
And if the trend continues, the year 2009 will see more US soldiers committing suicide than last year.
In the first four months of 2009, the US Army reported 64 suicides. This shocking figure seems to have sparked the military into action with a $50 million study to explain the surge in suicides. Officers are even asking soldiers to keep a vigilant watch on each other, at the same time the soldiers are supposed to be watching for enemy movements.
"This is a challenge of the highest order for us," US Army Secretary Pete Geren told BBC. "Why do the numbers keep going up? We cannot tell you. But we can tell you that across the army, we're committed to doing everything we can to address the problem."
But it is not just the soldiers on active duty in foreign lands who are experiencing an unprecedented spike in suicides.
Last month, Time magazine ran a story on the incidence of suicide among Army recruiters, the individuals who work day and night to get America's youth laced up and "in the boots."
The article opens with a painful look at the stressful work environment experienced by the recruiters on a daily basis.
"Behind the neat desks and patriotic posters in 1,650 Army recruiting stations on Main Streets and in strip malls is a work environment as stressful in its own way as combat. The hours are long, time off is rare, and the demand to sign up at least two recruits a month is unrelenting… And for many of them, the pressure is just too much."
One recruiting office alone, the Houston Recruiting Battalion, suffered 4 suicides between January 2005 and August 2008. Incredibly, one of the suicides, Staff Sergeant Nils Aron Andersson, was a decorated soldier who had served two tours in Iraq. He even survived a helicopter crash. Yet the pressure of recruiting new troops eventually proved to be what pushed him over the edge.
One former US Army recruiter, who agreed to speak with RT on condition of anonymity due to contractual agreements, said that the constant demands to maintain troop strength in Afghanistan and Iraq have "put the squeeze" on recruiters.
"It is not unheard of for some recruiters to work 16-hour days," said the former recruiting officer. "I retired in 2006 although I would have liked to continue working. But the daily stress was too much. Everybody had to make monthly quotas – at least 2 new recruits per month. If we failed, we were threatened with a demotion or worse. Hopefully things will change now that the problem [with suicides] is really something that can no longer be concealed. Changes will have to come. I mean, we are actually losing more of our men to suicide each month than to Al-Qaeda."
The US Army is planning its sixth mental health review of troops in the field this year.
You can share this story on social media: