Ex-cop acquitted of beating homeless man to death now wants his job back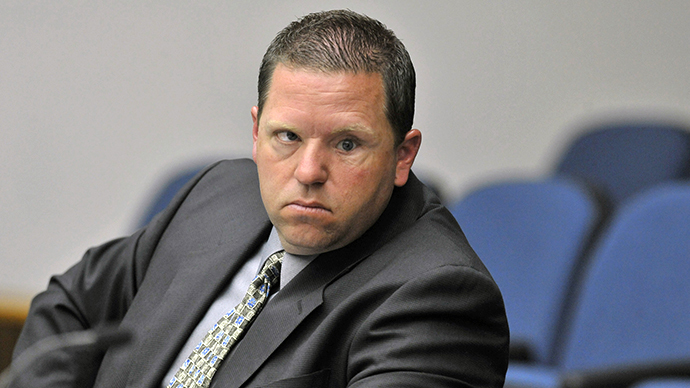 One of the former California police officers acquitted this week of beating to death a mentally ill homeless man wants to get his job back on the force. He and his partner were fired amid the investigation back in 2012.
"I was wrongfully terminated. How do you argue with a jury of 12 who all agree on the same thing?" Jay Cicinelli, former corporal at Fullerton PD, told the Orange County Register on Tuesday.
Cicinelli was acquitted on Monday by a Santa Ana jury of charges of involuntary manslaughter and use of excessive force in a trial that drew nationwide attention. His defense argued that he was acting within police guidelines and training.
The police altercation with Kelly Thomas, a 37-year-old homeless person diagnosed with schizophrenia, happened on July 5, 2011. Footage of the incident shown in court showed Cicinelli repeatedly hitting Thomas' face with the butt of his Taser.
Thomas was repeatedly saying he was sorry, pleaded for help and called for his dad, a former sheriff's deputy, during the encounter.
He died five days later from asphyxia due to chest compression and injuries to the head and chest he sustained in the struggle, according to a coroner's report.
Cicinelli would be fighting an uphill battle to get reinstated at the force, admits one of his attorneys, Michael Schwartz. But his client's identity is to a great degree relying on his being a police officer.
His other attorney Zachery Lopes said the process to get Cicinelli his position again was begun before the trial, but essentially remained on hold pending the outcome of the court case.
A federal investigation into the case by the FBI is currently underway. Thomas's father Ron said on Tuesday he hopes the investigation would result in rights charges against the officers.
You can share this story on social media: