Hollywood threatens Obama over SOPA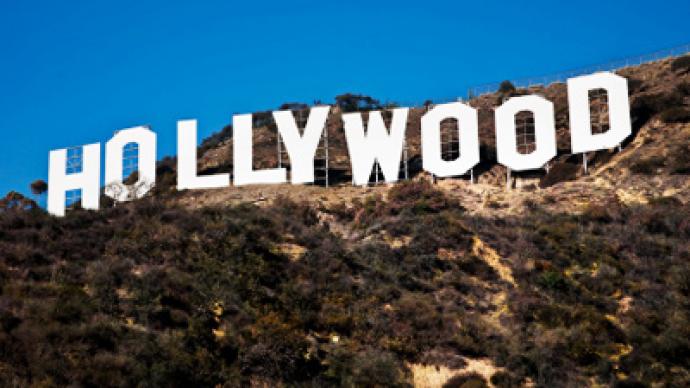 If you see the White House invaded by aliens, blown up by laser beams or bombed by terrorists in any of the big summer blockbusters this year, consider it a subtle hint to the Oval Office by way of Hollywood.
After US President Barack Obama demanded revamped provisions in the controversial Stop Online Piracy Act, or SOPA, Los Angeles film executives are rescinding their support of the commander-in-chief. While Hollywood hot-shots were in the past major contributors to the 2008 campaign for Barack Obama, movie execs are heated up over the presidents halting of SOPA. On the West Coast, filmmakers and affiliated are insisting that the move is a major blow to the movie industry and it will only further encourage an Internet already ripe with pirated motion pictures.Under the proposed SOPA legislation, both websites and Web surfers involved in sharing copyrighted material would be imposed with hefty fines and imprisonment, imposing a government-sanctioned firewall of sorts to shut down a large chunk of the Web. Advocates for an open Internet have protested in droves against both SOPA and its sister legislation, the Protect IP Act, or PIPA, and a massive campaign against them both on Wednesday this week brought thousands of websites down to show the impact the laws could have. Search engine giant Google warned users of the acts' implications on Wednesday, and both Wikipedia and Reddit turned their sites black for the day. On Twitter, users used the microblogging sight to tweet opposition to SOPA and for a while the term "Save Porn" became the top trending topic in America, as passed legislation would no-doubt cripple the online adult entertainment industry.Although Obama has won the favor of much of Silicon Valley by striking down SOPA for now, downstate in the Hollywood Hills, executives are furious that the president has put his foot down on the legislation, potentially allowing for the sharing and pirating of films to continue endlessly. In Los Angeles, execs are fearful of the consequences and are revoking their support. For Obama's re-election campaign, that could be one big dent in his 2012 fundraising efforts out west.President Obama has managed to garner substantial support from the Internet and computer tech industry, although the Democratic National Committee has, as of September 30, 2011, received around $1 million more from the Hollywood and entertainment industry than their Silicon Valley counterparts. Among those that are at the top of the donor list are DreamWorks CEO Jeffrey Katzenerg, who personally has raised more than $500,000 for Obama's re-election so far and has contributed $2 million to a super PAC with similar viewpoints.If the backlash already aimed at Barack is any indication, however, the amount in the money well might begin to dry up."We just feel very let down by the administration and Obama for not supporting us," one anonymous movie exec tells the Hollywood-geared website Deadline. Another executive, who is identified only as a well known movie mogul and a supporter of the administration until now adds, "At least let him remain neutral and not go against it until we can get the legislation right. But Obama went against it. I'm personally not going to support him anymore and not give a dime anymore."With Hollywood funding not just Obama but the Democrats as a whole, a rift is dividing the president's own party as lawmakers are forced to take sides with anti-SOPA supporters and the entertainment industry.Former Democratic Senator Chris Dodd campaigned for Obama in 2008 but today heads the Motion Picture Association of America. He called the blackout on Wednesday waged by anti-SOPA advocates "the height of irresponsibility" when speaking to MSNBC and equated it to children screaming until they hold their breath.Others within the Hollywood elite, including Steven Spielberg and Tom Hanks, have in the past donated large sums to the Obama campaign, which hosted three separate fundraisers at the Sony Pictures movie studio in Los Angeles before.While 19 US Senators flipped their stance regarding SOPA on Wednesday alone and became opponents of the bill, the vast majority of them are Republicans. Democrats, on the other hand, are largely in support of both SOPA and PIPA, with Sen. Barbara Boxer (D-CA) personally raking in almost one million dollars from supporters of the legislation. In a report published by the Raw Story on Thursday, the top 20 beneficiaries of special interest money in favor of PIPA doubles as a roster of some of the left's biggest names, including Sen. Harry Reid (D-NV), Sen. Chuck Schumer (D-NY) and Sen. Patrick Leahy, among others. In all, writes the website, the total amount of money handed over to the Democrats on the list of supporters of the act from special interests favoring SOPA amounts to more than $7 million. Anti-SOPA lobbyists, in comparison, have only contributed $807,502 to those very same Democrats."God knows how much money we've given to Obama and the Democrats and yet they're not supporting our interests," another anonymous Hollywood insider tells Deadline. "There's been no greater supporters of him than we've been from the first day and the first fundraisers continuing until he was elected. We all were pleased. And, at its heart institutionally, Hollywood supports the Democrats. Now we need the administration to support us. This is a very important time for Hollywood."The Internet and computer industry has supported the Democratic Party to the tune of $52 million since 2007, which the Center for Responsive Politics says is up $12 million from the period of 2001 to 2006.In regards to the week's blackout, a senior Democratic congressional staffer close to the issue tells the National Journal, "Before this happened, the perception around here was that those who are in favor of ever-increasing copyright protections always won." Because of Wednesday's blackout, adds the staffer, "This may shift people's expectations. It's hard to say how much, but I think in a way that we haven't seen in a long time. Folks on the Hill are realizing that there are a lot of people out there, and not just tech companies, that care about copyright issues.""This is something that could be repeated, but it couldn't be repeated on just any issue. It resonates with people in having the freedom to go on the Internet and not be censored," Rep. Zoe Lofgren, a Democrat from California and an opponent of the bills, adds.
You can share this story on social media: