City of Chicago under attack… by hackers
Published time: 20 May, 2012 18:27
Edited time: 20 May, 2012 22:27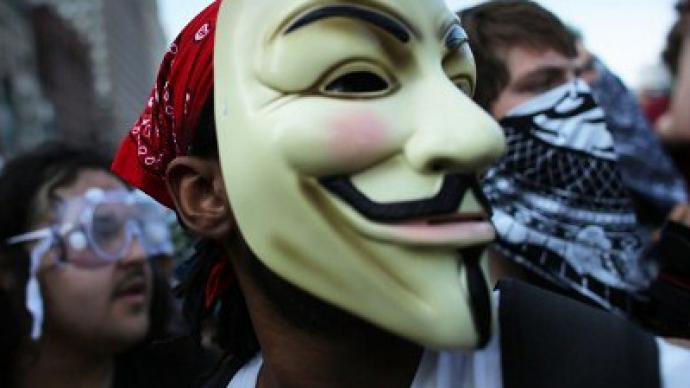 A group linked to the hacktivist collective Anonymous claims to have taken down the Chicago police department website as authorities are looking into whether the City of Chicago website was also hit in the cyber strike.
Flying the Anonymous banner, AntiS3curityOPS posted in a video statement online "we are actively engaged in actions against the Chicago Police Department."
The group said the attack came in response to the NATO Summit being held in Chicago. In their words, the "NATO protests had already reached a boiling point."
As of about 11:10 a.m. local time, the Chicago Police Department website, cityofchicago.org/police, as well as the main portal for the city of Chicago, cityofcity.org, were down, an NBC affiliate in Chicago reports.
Around the time of the attack, Anonymous tweeted: "TANGO DOWN – City of Chicago govt AND Police Dept taken offline | http://www.cityofchicago.org/ http://www.chicagopolice.org/ #Anonymous #NoNATO #NATO #OWS."
Chicago's Office of Emergency Management site, hosted on the city of Chicago site was also affected in the attack.
"We are aware of the potential issue of the City of Chicago website and are working with the appropriate federal authorities to address the situation," city officials said in a statement.
Sunday's anti-NATO rally is expected to be the biggest yet, with protest organizers hoping up to 10,000 people take to the streets in opposition to the ongoing war in Afghanistan.
Marchers will make a two-mile trek from the centrally located Grant Park to McCormick Place, the site of the two-day summit.
President Obama and representatives from some 60 countries are going to discuss the war in Afghanistan and other issues that affect international security. The summit will conclude on Monday.