Guggenheim welcomes Russian winner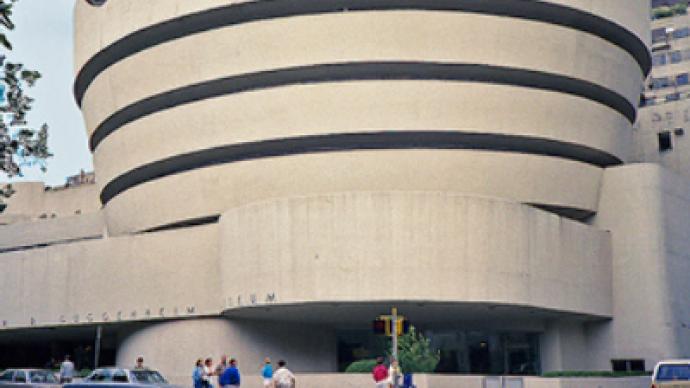 A Russian teenager has received star treatment at New York's Guggenheim Museum following her victory at the contest defining the role of a modern museum.
14-year-old Irena Knyazeva, from the small Russian town of Konstantinovsk in the Rostov Region, has won the top award at the contest entitled "What a museum should be like in the 21st Century".
The contest for high-school students was held all across Russia and lasted half a year.
Knyazeva's essay, complemented by her sketches, was considered the best, winning the creative student a trip to one of America's best museums of modern art.
The girl was given a chance to zigzag the Guggenheim Museum backwards and forwards, accompanied by the head of St Petersburg's Hermitage Museum, Mikhail Piotrovsky, who told the press conference in New York that young people make up his museum's "target audience".
You can share this story on social media: