GOP establishment continues to fight Ron Paul on the eve of RNC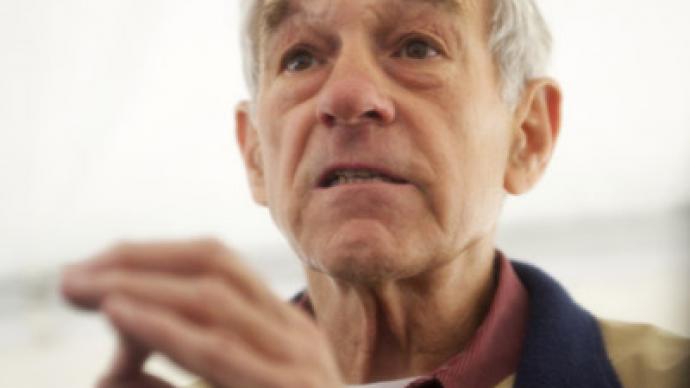 The Ron Paul campaign is expected to be in full force at the Republican National Convention in August, but that doesn't mean it'll be smooth sailing until then. Rep. Ron Paul (R-Texas) is experiencing new roadblocks less than a month before the RNC.
Rep. Paul managed to rake in a healthy amount of delegates at state conventions leading up to the upcoming RNC, but the Republican Party establishment isn't entirely okay with how the congressman could sweep the big gathering of GOP members only weeks away. Now it looks like both sides are causing a splash over how the congressman will be represented at the RNC and to what extent, which is all but certain to intensify in the few weeks leading up to the convention, slated for August 27 through 20 in Tampa, Florida.The Ron Paul camp is now going up against the GOP establishment in the states of Maine, Louisiana and Massachusetts over the continuously confusing matter of delegates. When Republicans voted in those states' primaries earlier this election season, presumptive nominee Mitt Romney managed to make out with most of the popular vote. Supporters of Rep. Paul were apt to stick around after the polls closed, though, and ended up by and large securing a substantial number of state delegates in most jurisdictions. Now the mainstream proponents of the Republican Party are pushing to ensure that Mitt Romney is awarded the decisive amounts of delegates at next month's convention.Over the weekend, Ron Paul campaign chairman Jesse Benton announced that the congressman's camp would be challenging the Republican Party of Louisiana over that state's GOP giving delegates to Romney in lieu of the actual rules."We believe that they grossly and blatantly and repeatedly violated their party rules and elected a delegation that was improper," Benton told CNN. "The Louisiana GOP insiders, realizing they were in the minority, grossly and repeatedly violated their own party rules to try to railroad through their preferred delegation.""We believe that our rump convention is the legitimate delegation and they have a right to be seated at the Republican National Convention."On their part, leaders within the Louisiana GOP say that they've followed the rules at that Paul supporters won't be happy until they represented in the majority."Unless we gave them a majority, they were going to challenge our whole convention regardless," Jason Doré, executive director of the Republican Party of Louisiana, added to CNN. "The whole thing is kind of bizarre."Rep. Paul is currently number one in delegates in Iowa, Minnesota and Maine, and is challenging rulings in the states of Massachusetts and Oregon that his camp thinks could give him the majority in those jurisdictions. Across the board, though, the GOP establishment is attempting to award delegates to Romney, which the Paul campaign calls an abuse of the rules.
You can share this story on social media: