Google wants its search to be more human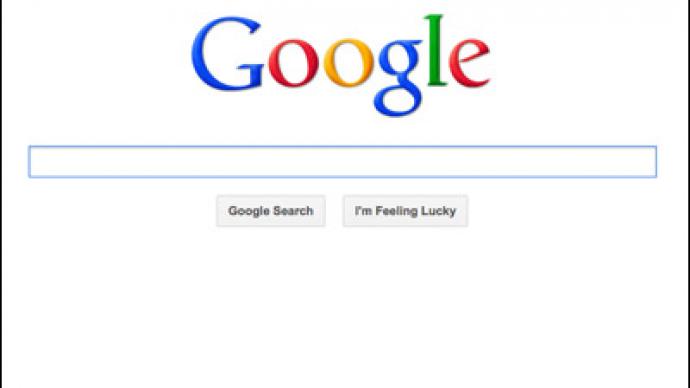 They aren't saying it's broke, but nevertheless Google is fixing the technology behind its search engine that has made it the number one of its kind in the world.
Google has announced that, over the next few months, it will roll out changes to its search engine, the flagship service from Google Labs and the hallmark of the company. Even though Google still has more than half of the world's online inquiries fed into its system, the company says its next move will make their already in-depth search feature that much better for its millions upon millions of users.In what is being considered a direct attack on Microsoft's Bing search engine, Google says they will soon be able to answer questions from its users, not just return queries based on keywords. Amit Singhal, a top search executive at the Silicon Valley company, tells the Wall Street Journal that the new approach will more accurately resemble "how humans understand the world." As of right now, says Singhal, "we cross our fingers and hope there's a Web page out there with the answer." Under the upcoming changes, Google intends to offer more than just a crapshoot based off of key terms.Microsoft's Bing aims to act that way, using the model that the Bill Gates-branded company says comes because "People today expect more than 10 blue links on a page." In only a few short years that idea has managed to catapult Bing to the number two spot in terms of popular American search engines. With 66 percent of the market relying on Google, though, a change in place for the search engine kings could only further put them in control of even more of the Web. By acquiring Freebase, a massive database of information, Google has since 2010 been in control of a massive collection of data and news. When Google signed a contract with the group at the time, AdaptiveBlue CEO Alex Iskold called it a "huge win" for an Internet relying on semantic content, saying, "It could not be bigger, because really, we had the biggest company on the Web buy the biggest player in the Semantic Web space." Since the acquisition, Google has grown Freebase's collection of data from 12 million entries to 200 million, and that information will be fed into the company's algorithms to make their search engine even more accurate than it already is. The Wall Street Journal predicts that upwards of 20 percent of all search queries will be impacted by the transition to more semantic-based searches, but Google has not set in stone a firm timetable detailing when it will fully implement its new plans. The last time the company tried tackling a competitor head on — as they did last year with the Facebook foe "Google Plus" — the end result was less than what they expected. If social networking wasn't for Google, though, there is no doubt that search engines is where the company strives and their latest efforts stands to be nothing short of a massive success for the company – and maybe a nail in the coffin of Bing, Yahoo and whatever little remains of the non-Google search engine market.
You can share this story on social media: