Glenn Beck to offer tv show for kids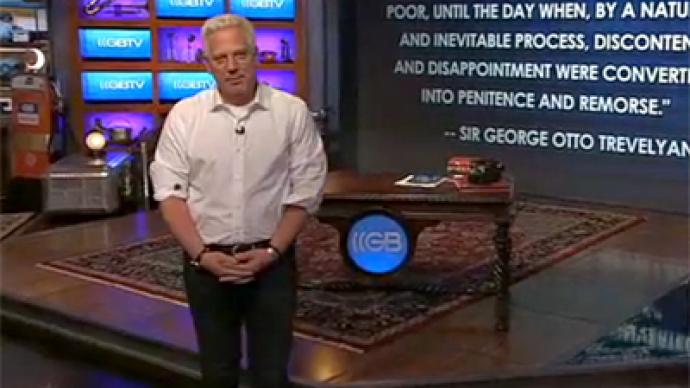 Hey kids! Sick of Bert and Ernie and Dora and Disney? Uncle Glenn is here to help!
 Starting Monday, Glenn Beck's GBTV Internet television network will be broadcasting a kids program titled Liberty Treehouse. Just in case your children weren't conservative enough.Beck won't be hosting the show, but it will lead into his own 5pm broadcast each day. Joel Cheatwood, a former Fox News exec that left with Beck to begin GBTV says the show is going to tackle things other kids programs haven't bothered with. And maybe with good reason."In the first show, Raj Nair, the host, in a behind-the-headlines segment, is going to talk about straw polls and debates — what they are, where they come from and why they are important," Cheatwood tells Politico. "I don't know any kids show that took that on."Adds Beck himself, "Our goal is to create a network bigger than me with a wide range of programming aimed at different audiences and 'Liberty Treehouse' is a great way to kick that off."Beck says that the program will target both children and young adults and will "respect them and their knowledge and passion for history, art, science and current events" unlike any other children's program. Earlier this year on Fox, Beck blasted PBS and Sesame Street in particular for encouraging children about the pros of the redistribution of wealth.It looks like the word "puppet" will never apply to children's television the same way again.In addition to original programing, Liberty Treehouse will include classic children's cartoons, including Popeye, which Cheatwood says "represent a time when values and family were important." And stroke-victim sailors took on behemoth womanizing bullies with the help of spinach.Though Beck won't host the program, he does have complete create control over the network.
You can share this story on social media: